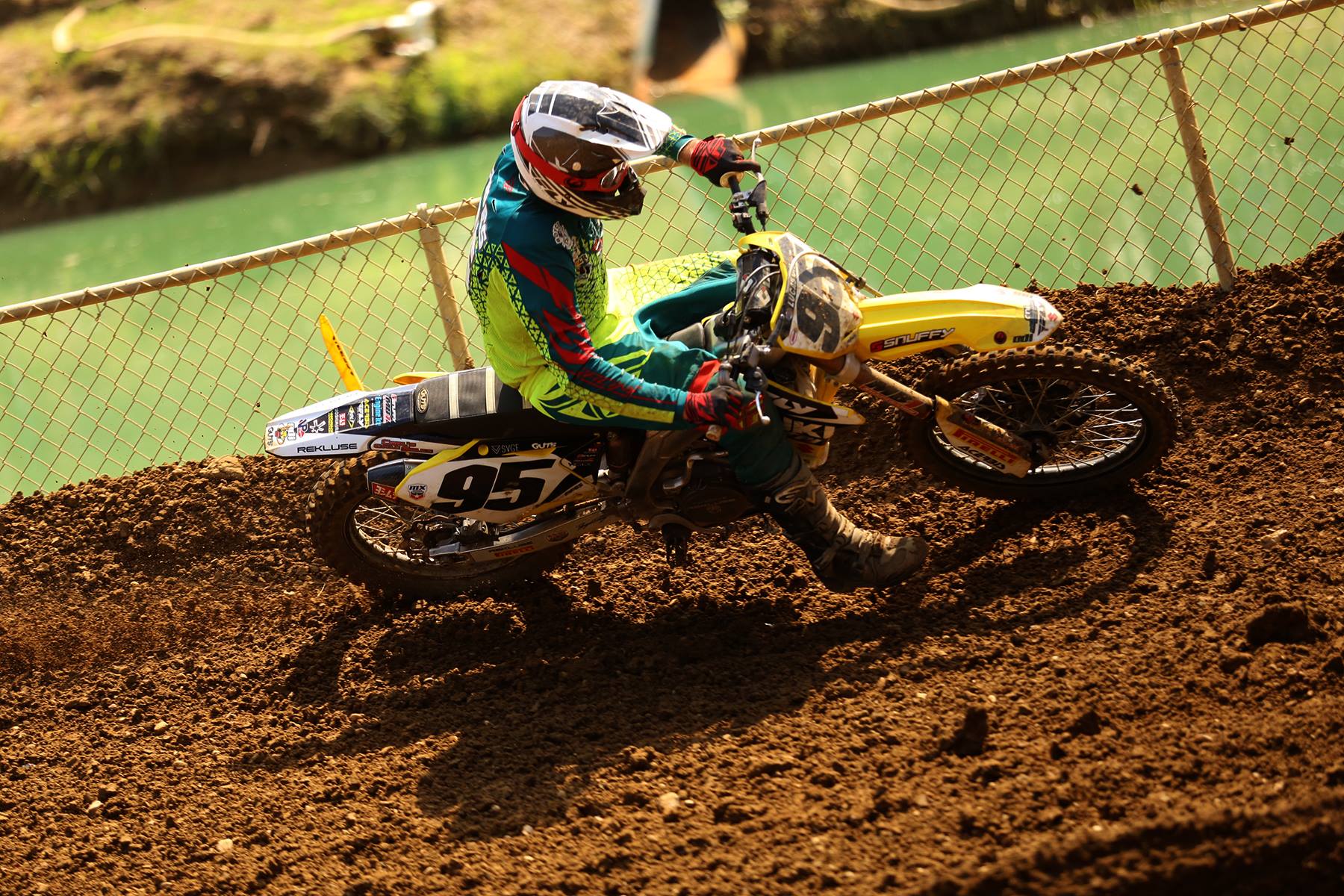 MotorActionMedia.com gets a chance to talk with TPJ Racing rider and professional SX/MX racer, Dustin Pipes.
Dustin, I understand that you've been racing for a while, could you tell me how you got into it? Do you have any career highlights or favorite accomplishments?
I started racing when I was 6 years old and am going on my 6th year as a pro so I have been riding for quite a while.  I got into riding through my family, my dad used to race when he was younger as well as my mom's brother. When I was little my parents actually ran and promoted races in California so naturally all I wanted to do was ride since I grew up at the track. I think in terms of accomplishments my most memorable has to be the two RC Hard Charger awards I got this year for my rides at Hangtown and Budds Creek. It's really gratifying to get an award in a class with so many fast guys in it, so I take pride in the fact I won it twice this past season.
When did you go Pro? What did it take for you to get at that level?
 I went pro in the 2011 season. In terms of how did I get to be a pro; I think the most truthful answer would I was willing to sacrifice a lot of my time to work on getting better on my motorcycle. Whether it was birthday parties when I was younger or any kind of social gathering through the years I would always put my riding first; and I think you'll find that characteristic in any person who has made it to the professional level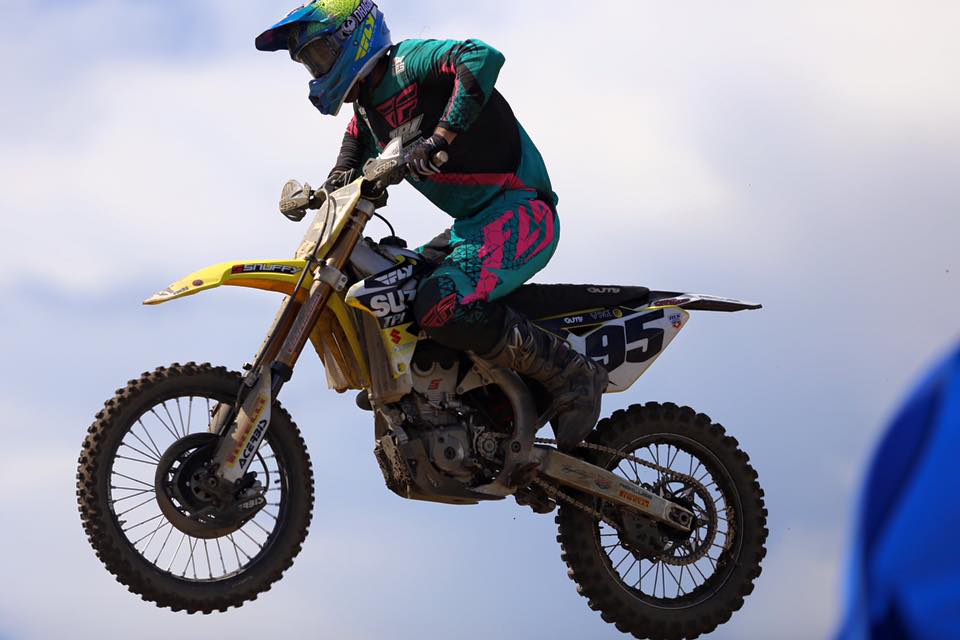 How are you preparing for the 2017 season?
The 2016 went horrible for me. Unfortunately I just couldn't keep myself healthy all year. From a really bad shoulder tear a week before the season, to a knee injury a couple weeks after I came back, to a broken hand that ultimately ended my season early as I was starting to hit my stride; 2016 was one I want to put in the rearview mirror as quickly as possible. I would say Washougal was my best race this past year, I had to fight through some guys because of a bad start, but in my second moto I posted a new best finish for me personally.
What are your plans for the 2017 season?
 My 2017 preparation honestly hasn't even began yet. I am more focused on getting a good result in this years Monster Cup to look that far in the future. Once Monster Cup is through, then I will start ironing out all the details of 2017 and seeing where improvements need to be made. The only plan I have for 2017 so far is to line up on the gate at Anaheim 1 completely healthy and in the best shape possible with my health and my bike.
How has your SX/MX experience changed your outlook on racing? Have you had to step up your game? What have you learned from being on the line with the fastest guys in the world? 
I don't think it has changed my outlook on racing anymore. My first couple years pro it definitely affected me because I was in awe of the guys I was racing against. Suddenly I was lining up against guys I watched on TV and I was intimidated. I noticed everything, including the crowd. But now, it's just another race, I could care less how many people are in the crowd or who is lining up against me.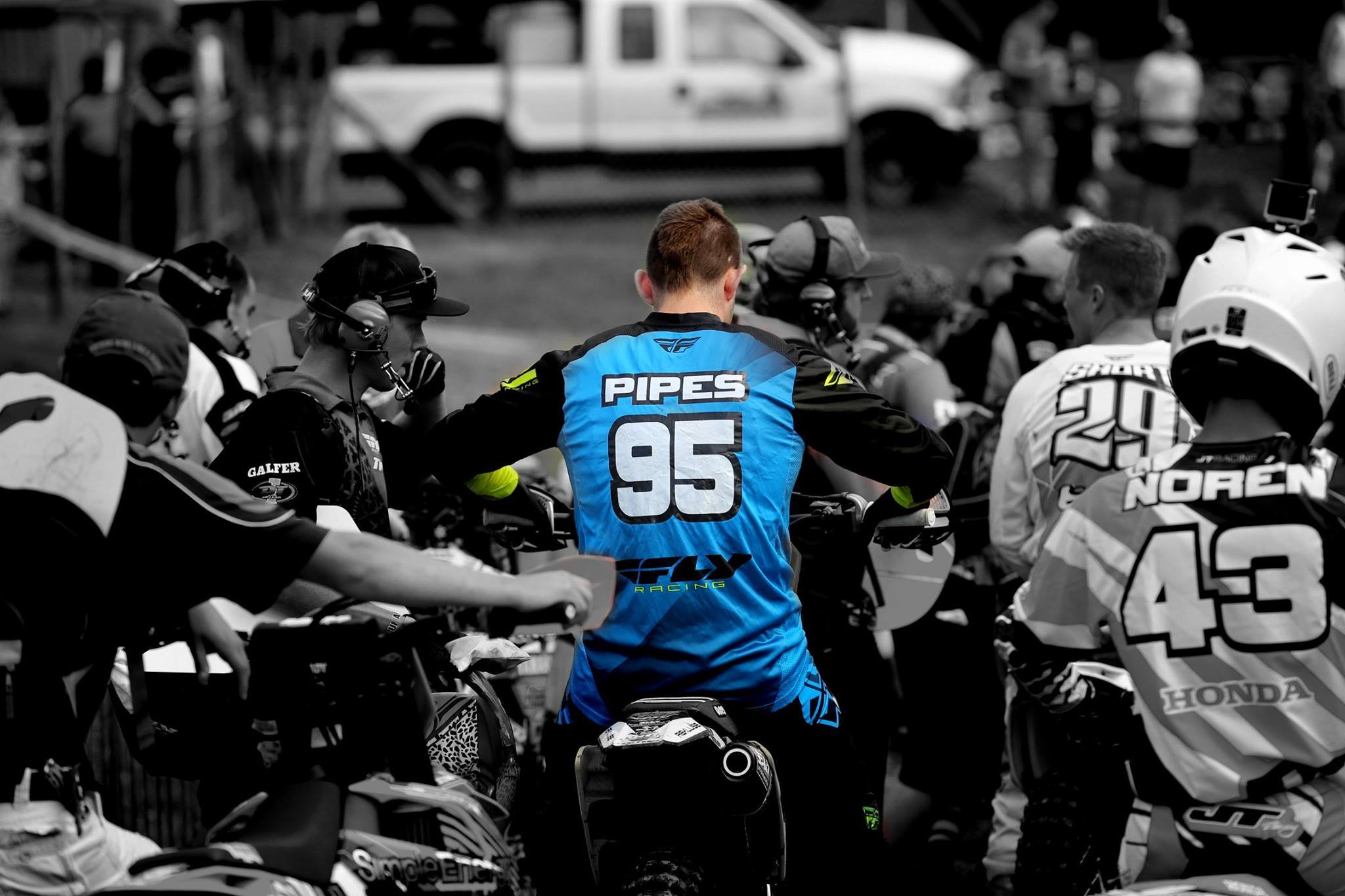 I understand that you were one of the riders to debut the new line of Fly Racing gear — what did you think of it?
I've been an advocate and a fan of Fly gear for a while now, so to be chosen to debut their new gear was really gratifying to me. I think my favorite line of gear has  to be the Kinectic Crux.
Can we get an injury update? When will you be back on a bike?
I am currently back on the bike, I have been so for the past week and a half. I ended up breaking my third metacarpal in my hand on the last lap of the first moto at Budds Creek when I was trying to make a pass.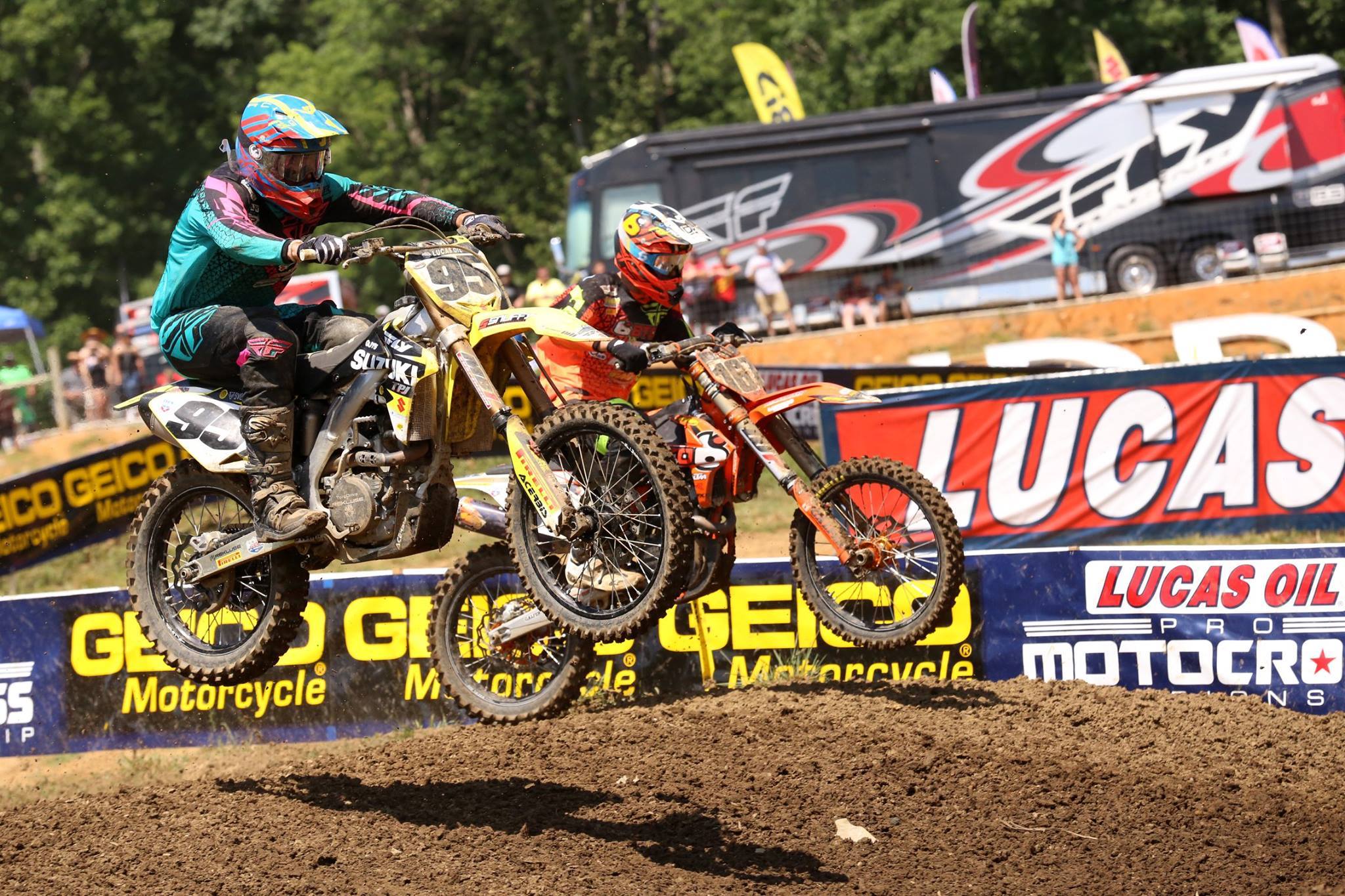 Could you tell me a little about what it's like being a part of the TPJ Racing team? How did you get hooked up with them?
Being apart of TPJ is just a whole lot of fun. Everyone over there keeps loose vibe so it's very easy to not get too caught up in the moment. The pressure to do good is definitely felt and there is competition between the riders, but for the most part everyone involved with the team understands that as a racer you already put a lot of pressure on yourself so they don't put anymore unneeded weight on your shoulders. I actually got hooked up with Ted during the Daytona Supercross a couple years back. I drove out there with my van and that was gonna be the last one I was going to be able to do that year, but fortunately Ted stepped in and took my bike and parts and made it possible for me to finish out the season.
What are your off-season plans?
I have a couple races on the schedule for my offseason, some of which are the 24mx Supercross in Sweeden, the Monster Energy Cup in Las Vegas, and the Red Bull Straight Rhythm. I am also completing some college classes during my offseason so it almost doesn't feel like an offseason at all!
Do you have any advice for kids who want to be in your position some day?
  I think for the kids it would be to always ride your motorcycle to have fun. That should be the reason you got into it and it should be the reason you are continuing or race. If you're not out there having fun then you're not going to ride to your fullest potential because you don't want to be out there. But, I honestly think the advice should be more for the dads. Too many times I see young riders dad's scream at their kids and put too much pressure on them  to do good. I think they need to first realize that not every kid that rides is going to be the next Ricky Carmichael, no matter how much you yell at them to go faster. When they're younger go to the races and make it a family affair. If the kid really wants to pursue it, he/she is going to be the one pushing to go practice or the one upset with how they finish. If you're over there yelling at them between motos, they are just going to be thinking of how they are going to get yelled at during their next moto so they won't ride their best. It's counter productive; let you're kid decide the level you compete at.
What's your favorite thing about racing?
 I think my favorite thing about racing has to be just going out there and forgetting about everything that's going on in life. There's times when you go out there and you're just flowing and everything falls into place. You're out there not thinking about anything, not even riding. It's just happening like it's second nature. My ultimate nirvana.
Is there anyone you'd like to add?
 I would like to thank everyone involved with the TPJ Racing team. Ted, Kathy, Brandon, and Anna did their best this past season to make every rider under the tent feel like they were supported and taken care of properly. Also, Max from Fly Racing pretty much handles everything for me so big ups to him. Chris, Pat, and Suzanne from American Suzuki were also a big component in me being able to compete this year. My dad and also Rydane from Snuffy Racing for being the backbone to my program. Mike from MB1 Suspension; I haven't been on a better handling bike my entire life, Todd from Carl Nelson Insurance, Doug and Tat from Pirelli, Kenny from Dragon, Austin from Rekluse, Kevin from ODI, Paul from DT1, Andy from Guts,  Greg from 2XU, Miranda from Progenex, Richard from Yoshimura, Lucas Oil, Boyce Excavating, Ryan from Works Connection, Dave from Engine Ice, Asterisks, VP Racing Fuel, Bolt, Bryar Perry, Acerbis, and Carl's Cycle Center.