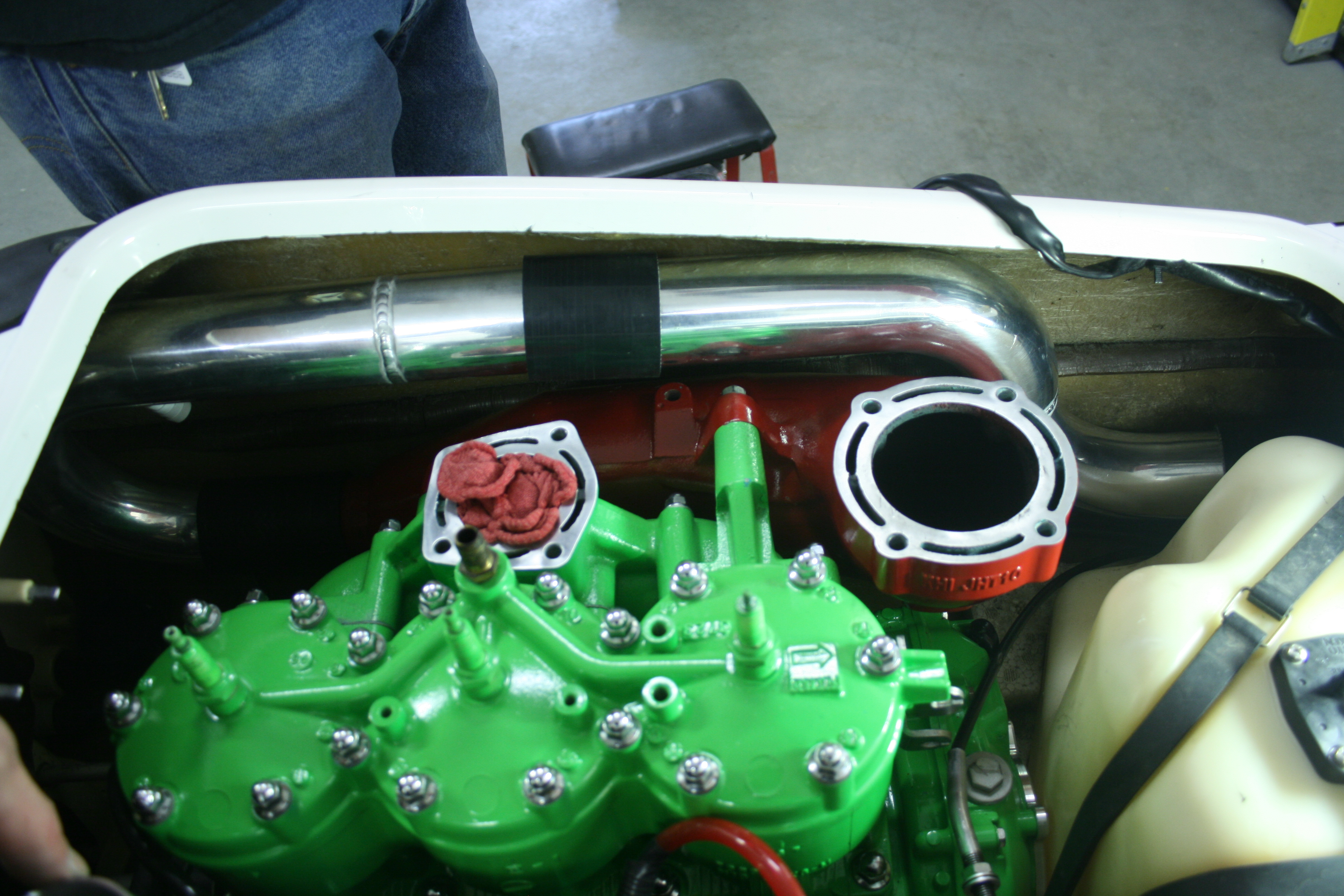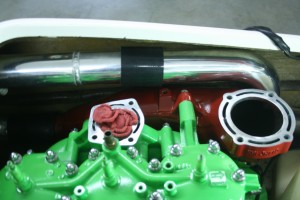 Kommander Industries is known for making a wide range of high-performance stand up jet ski parts. One of Kommander's most popular parts is the ZXI 1100 to SXR Exhaust Routing Kit. This kit is necessary when building an SXR 1100 because the stinger on the ZXI expansion chamber points to the rear of the ski rather than toward the front like the stock SXR configuration.
At first sight, the reroute kit's pipe looked a little too long to fit in the SXR we were working on. So, The Watercraft Journal talked with The Kommander, Steve Webster, about his design and found out that this polished aluminum pipe is made to fit any build configuration. "It [the pipe] is a little longer so that it can be cut to fit in any motor location, OEM hull or Bullet hull." Webster said.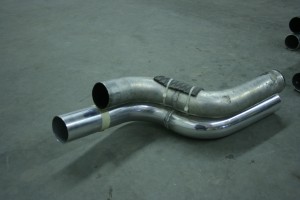 For our build we measured the pipe and cut a few inches off of it. After the slight customization we had no trouble getting the pipe situated. For some of the tight places between the pipe and expansion chamber we put a little HydroTurf on the pipe to cushion it and prevent rubbing.
Kommander Industries has manufactured a good looking and well-fitting part that is a bargain at $195.00.
For more on this product and other high-end stand up parts check out the Kommander Industries website.