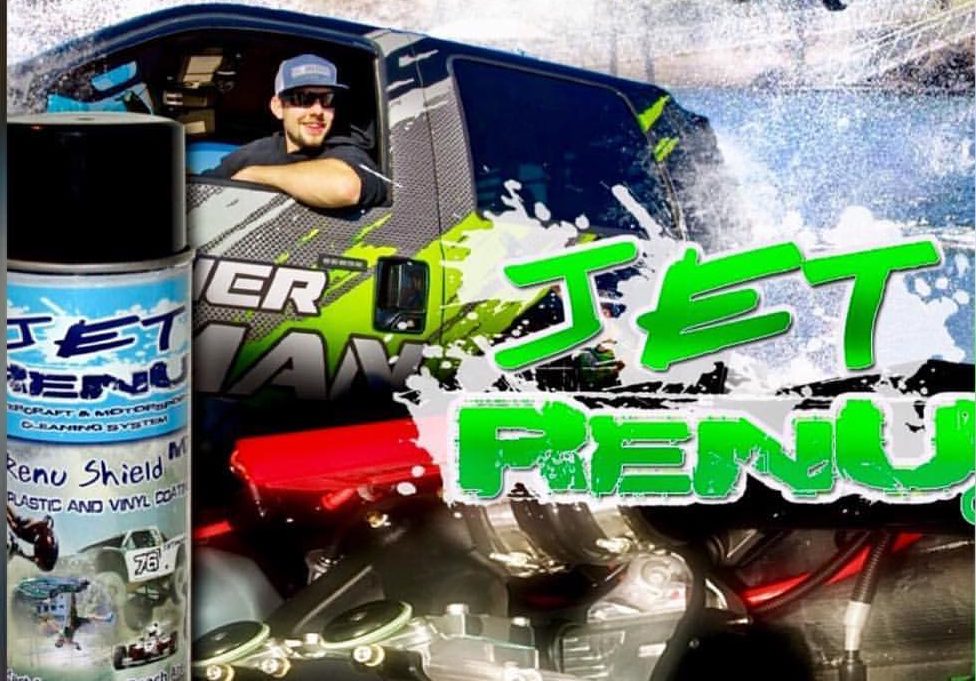 MotorActionMedia.com catches up with IJSBA Freestyle World Champion Tanner Thomas on dialing back & his new position with Renu Chem.
Photos: Jon Currier / Ucchy Images

Tanner, you have been involved in the Jet Ski world for a while now. Could you tell us how you got started, and maybe tell us some of your favorite moments?
Of course Anna, thank you for the opportunity to share my unique story. When I was 14 years old my dad's best friend growing up, "I called him Uncle Brent" started letting me tag along on his Saturday job of rebuilding engines, primarily 2 strokes, for a local power sports shop. After a while of helping him clean engine parts and learning about the different kinds of engines and how they work, he got a hold of an old Kawasaki JS 550. He had it fired up right away and decided we should start making Sundays a ride day after we worked on stuff Saturday.
That opportunity fueled my excitement with skis. From there it went online to pwctoday.com and x-h2o.com where as a young kid in Alaska, I wanted to learn as much as I could. My dad, Brent and myself seemed to keep busy year round either working on old jet skis we scrounged up from craigslist Seattle or old skis we found in Alaska.
I just kept working hard and staying interested in the skis. Then the opportunity came from an invitation from Justin Black, a Monster Energy Sea-Doo rider that was very inviting for me to try and come check out my first jet ski race in Issaquah, WA — Tastin' N Racin' 2008. I was sponsored by Tyler Rental and Alaska Marine Lines, which allowed me to ship my ski to Seattle and head to my first race with my dad, Craig Thomas. I was the only 550 on the line with Super Jets and SXRs and from there on I was hooked!
From there came 10 years of chasing dreams. Even though the dream changed shape along the way, jet skiing always provided me with a goal and a sense of accomplishment. Some people chose to go to college after high school. I chose to work hard, do construction and ride jet skis.
I understand that you are planning to dial back on competing — what brought that about?
I have reached a point in my life where it's time to find out what I can do next. I am very fortunate to be able to compete professionally. I have traveled all around the country and even the world. I hope to continue enjoying that and riding with my friends, as long as I can afford to.
I have received an amazing amount of support and strength from family, my hometown and many companies from the jet ski industry who have sponsored me. Most of the people that believed in me saw my drive and wanted to see how far I could take it. I became a World Champion and that's thanks to them.
At this point, I don't believe I can make a living from jet skiing. I have lived out my dream, thanks to the people behind me.
I will continue to work hard and if I can afford competing for fun, I will. I still stand behind the industry and its companies who have taken care of me and helped me through everything. I believe in every product that I endorse and that will never change. I have a way of doing everything as extreme as I can and that leaves me with a lot of stress! Letting go and coming from a new angle will be enjoyable. 
I understand that you have recently joined Jet Renu. Could you tell us a little about that? What will you be doing with them this year?
I am excited to be a new "executive Factory Representative" for Renu Chem Inc.. Jet Renu is owned by an amazing family that has built such a great company based on a foundation of family and honesty. They have worked hard to research, develop and provide the world with an incredible range of products. People deserve to have these products available to them in their daily lives to take care of their investments. We make products for cars, trucks, boats, power-sports, turf, pets and more. My job is to get those products to a location near you!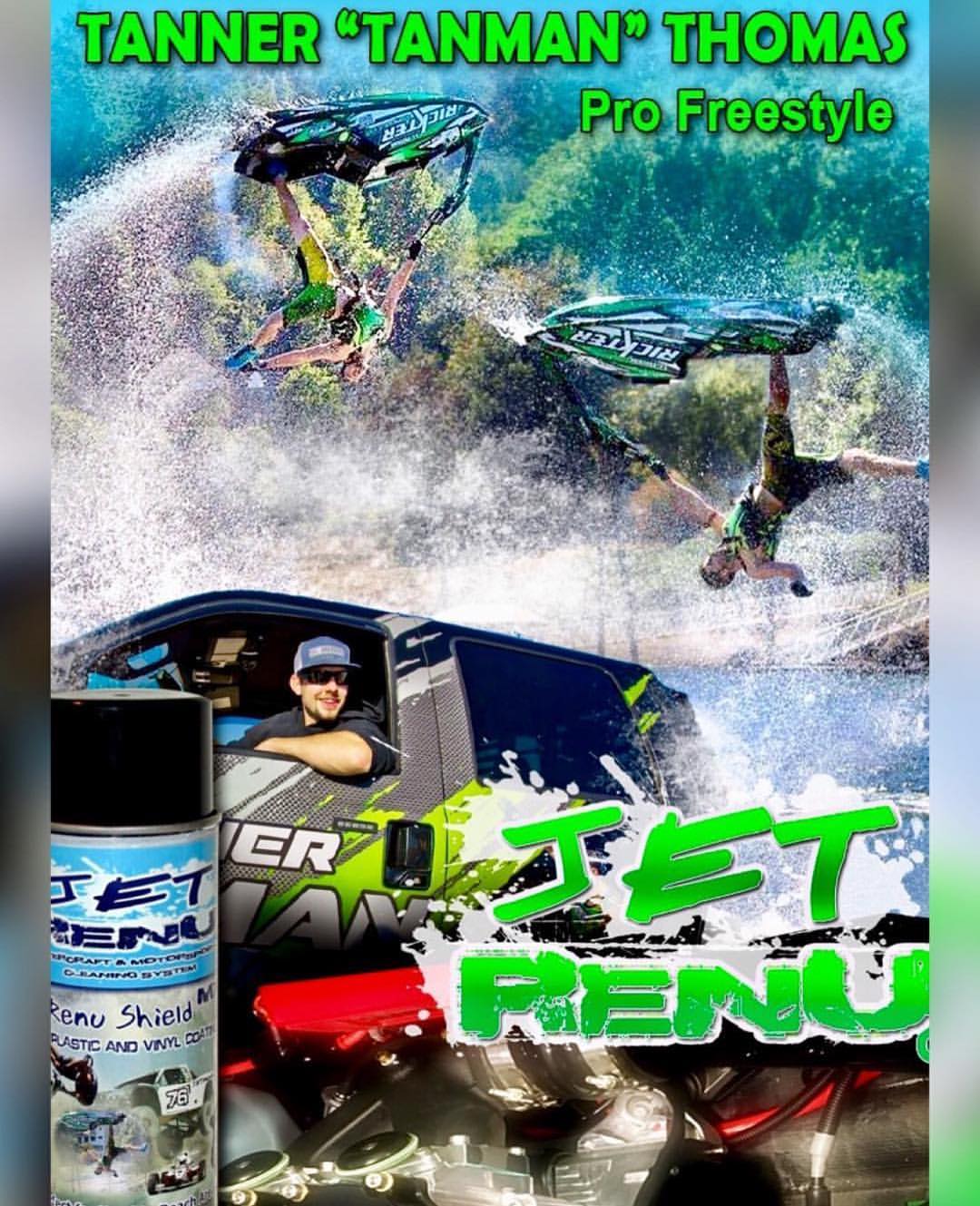 What made you want to work with Renu Chem Inc. outside of your competitive career?
I have trusted the Jet Renu products to maintain my expensive Rickter skis for years now and they have time and time again proven themselves to me. After getting to see the quality of company and understand the business with the wonderful people who run it, it is a home run for me. I will not only be involved in taking Jet Renu to another level of the marine industry, I will be working for Finish Renu on the commercial side of things as well. I am excited for a bright future with something I know I'll enjoy doing.
What advice do you have for young athletes who still want to pursue professional careers outside of competing?
Everything cost money. The world is a big scary place at times, my advice to young athletes is to work hard and build yourself a future to fall back on. We all have choices, we all want to ride and we all want to have fun along that way. You will develop skills to learn what you enjoy in your life and find opportunities along the way. Take your best opportunities and apply yourself to them. Focus all your effort on what is in front of you and you will never fail. You will make mistakes. But if you apply yourself, you will never fail.
When might we see you back in competition?
I am finishing a construction project in April and after that I hope to be able to focus on my job with Renu Chem and see you guys on the beach as soon at the West Coast round of the USA Freestyle Championships in Lake Havasu City April 31st!
What are your plans and goals for the rest of the year?
My plans are to focus on my job and getting it healthy and thriving. I also must try and decide where I'd like to live. I haven't been tied down anywhere since I moved away from Alaska almost a year ago. Along with those life basics, I hope to continue living the dream of riding jet skis, riding dirt bikes, backflipping anything with handlebars and trying to do most of that on film! If I'm not living on the edge, it feels like I'm taking up too much space.
Is there anything else you'd like to add?
For those people that don't know me, always feel free to come by and say hello at events and visit. I am not always able to run around and mingle with everyone but I appreciate the people who have interest in what I have going on. I am proud of everything I've done and thankful to all of the wonderful people in and out of our industry that have been a part of it.
Is there anyone you would like to thank?
I would like to thank my family and friends back home in AK, the 907. I still do it AK style no matter where I live! Thanks to my beautiful girlfriend Kate who has been my biggest supporter since moving away. Thanks to my sponsors who shook my hand and helped to make my dreams come true. Thanks to the people who work so hard in this industry to build incredible products and put on great events. Thanks to my best friends and team that help me in the pinnacle moments of my life. I love all you of you guys and truly do feel blessed to be sitting where I am sitting right now.