GALLERY: Geno Nationals/Curranfest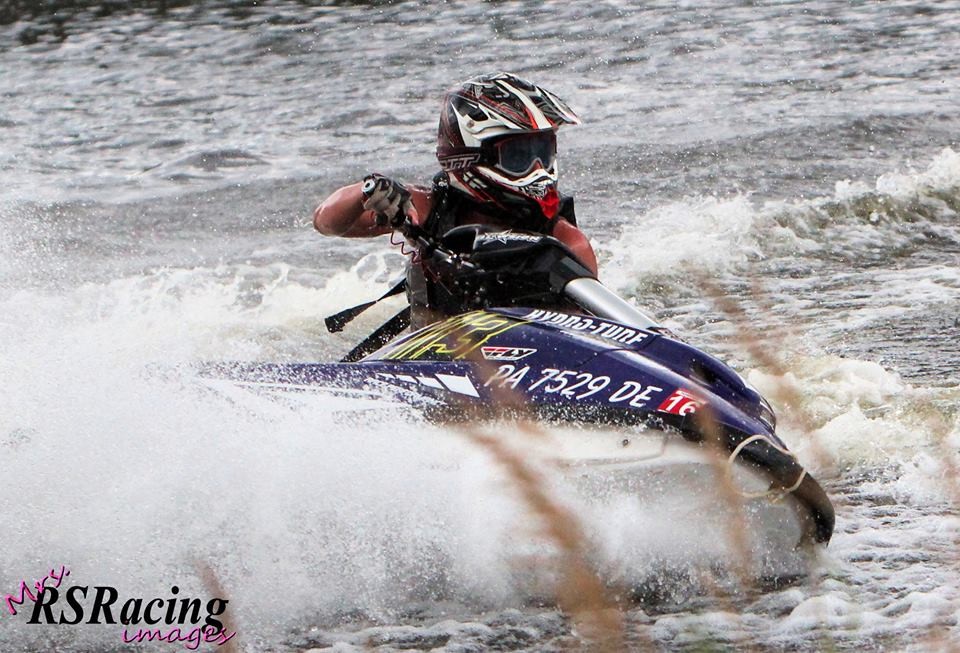 MotorActionMedia.com correspondent, Kristen Eck of Mrs RSRacing Images was on site at the 2015 Geno Nationals/Curranfest event. Here's her recap.
Former jetski racer, Geno Curran and his wife Patty, host an event every year called Curranfest at their home in Pennsylvania. This event, with the motto "The Greatest Night of Our Lives!", seems to grow in size every year and includes an abundance of events from quad rides, jumping off an unused reservoir tower, legendary egg toss of over 100 teams, a live band, amazing food, giant slip n' slide, hands down the best bonfire ever (mimicking the Havasu candle bonfire from years' past desert parties during IJSBA World Finals), midnight quad rides, DJ (former Region 8 racer, Ronnie Walker) spinning until after 3:00am and that's just Saturday! Sunday's festivities start with Don Morningstar's annual pancake breakfast followed by jetski riding/racing around Geno's pond affectionately nicknamed "Geno Nationals". Geno Curran began racing in 1989 on a Yamaha Superjet and also brought up his two kids, Kevin Curran and Molly Curran, in the sport as well. After being in the sport for so many years the Curran's have made many jetski friends especially from Region 8 that have become family. The list of participants in Geno Nationals includes many former and current jetski racers from the Curran's, Rick Sherker, Don Morningstar, Leeanne Falvey, Carmine Colangelo, Mike Desmarais, Ronnie Walker, Billy Shaw, and many others! This year Rick and Don dominated with 2 motos well over 30 minutes each! I'm sure they could have gone longer but were limited by the capacity of their gas tanks. Curranfest has growninto an event anticipated by many and is now attended by serveral friends that Kevin and Molly have made throughout college as well. Up until this year Don Morningstar was the photographer for the event but he passed the torch along with the use of some of his camera equipment to Rick Sherker's fiancée, Kristen Eck of Mrs. RSRacing Images. Pictures from this year and former years can be found on Don's Smug Mug page http://www.donaldstar.com/Sports/Jet-Ski-Racing/CurranFest-09-08-07-Geno/ and this year's photos are also posted on Kristen's Facebook photography page https://www.facebook.com/MrsRSRacing.
WORDS: Mrs RSRacing Images (Kristen Eck)