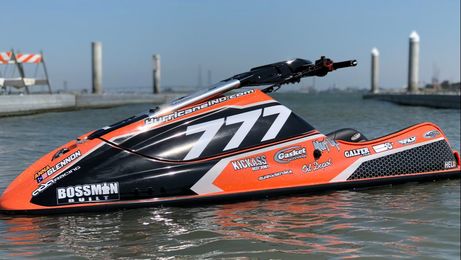 MotorActionMedia.com worked with Hurricane Industries on the unveiling of the new 2019 Helix hull. We've got all the details and a video.
Our goal from the start with the Helix wasn't to reinvent the wheel or to focus on the ProSki class like a lot of the other builders have been. Instead, we wanted to look out for the racers trying to make their way up the ranks. Our goal was practicality & affordability unlike anyone else – and that's just what you get. – Derrick Kemnitz Jr. Designer, Owner of Hurricane Industries
The Hurricane Industries hull was developed by Hurricane Industries in collaboration with the World Championship race team Jet Girls Racing / Boss Man Built. With an increased demand for aftermarket hulls and the need skis made for intermediate and growing athletes, Hurricane stepped in.
To get more details on the Hurricane Industries Helix, check out their website by clicking here.