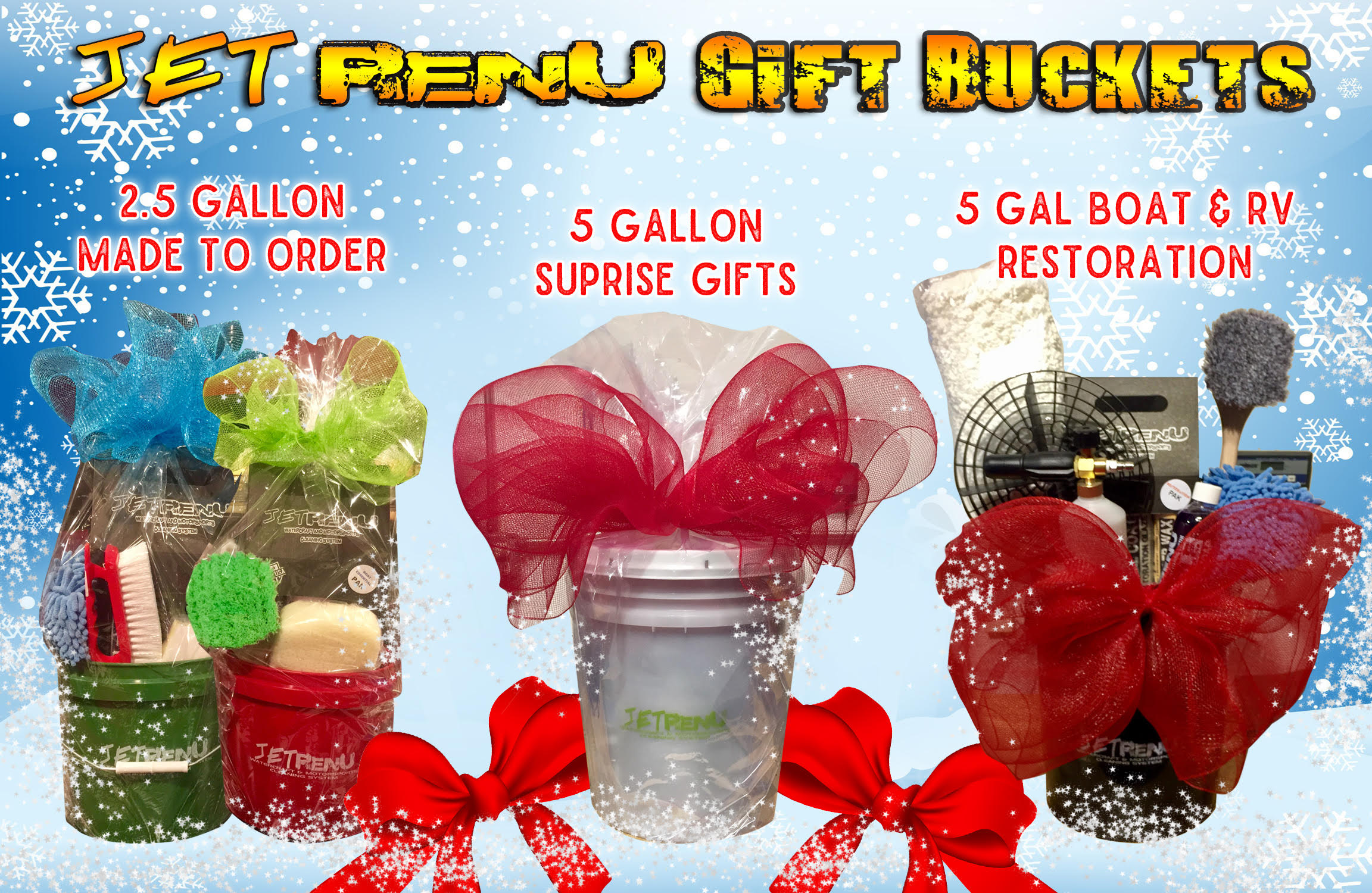 With Christmas just around the corner, you might be rushing to get the power sports enthusiast in your family the perfect gift. Every power sports lover is a collector, and keeping their toys primed is a priority. The team at JetRenu understands the importance of using great cleaning products on Jet Skis, dirt bikes, boats and more — and they know you're looking for the perfect holiday gift.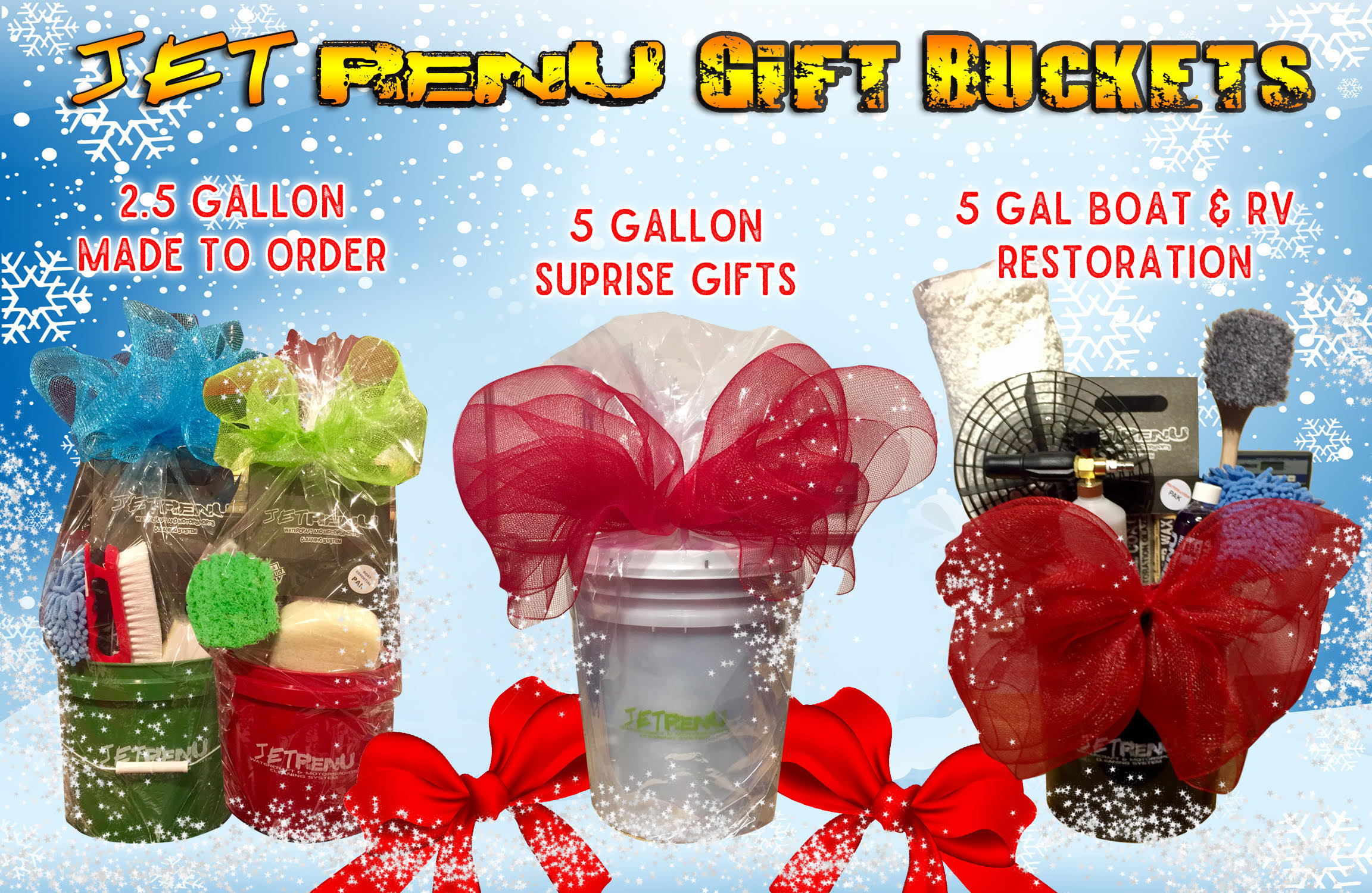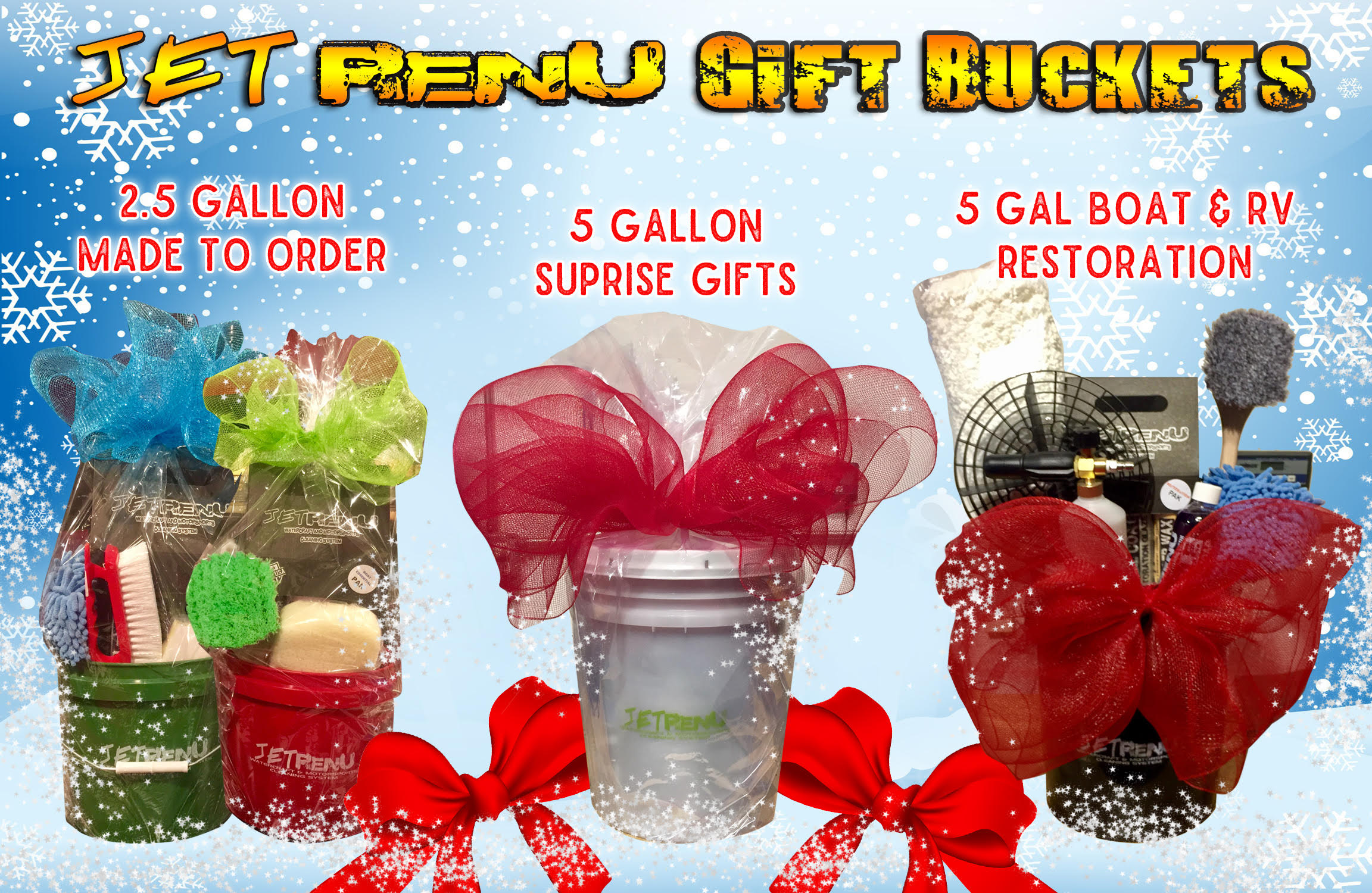 JetRenu buckets are one of the most treasured gifts that are often recieved on the podium by some of the world's best power sports athletes — and now you can buy one for the power sports fan in your family. JetRenu recently released customizable cleaning packages just in the time for the holidays. By giving JetRenu a call, you can pack the perfect batch of cleaning products based on the toys and activities of the person you'd like to give it to, or you can choose a prepackaged gift bucket. JetRenu has become one of the leading companies in power sports cleaning products with some of their top-notch products like Pink+ Waterspot Remover, Purple Wash & Wax, Yellow Degreaser & more, and their products are sure to make the racer or rider in your family happy this Christmas. Buckets are available in 5 gallons and 2.5 gallons, and can be filled with JetRenu products of your choice — or can be a surprise mix of the best JetRenu products and accessories (prices may vary).
To get your JetRenu gift bucket started today, contact the team at JetRenu by emailing sales@jetrenu.com. To read up on the JetRenu cleaning line, visit their website by clicking here.