The Hidden Trails Pro Watercross National Tour travelled to St. George, UT, for the fourth round of the 2015 circuit. The beautiful race site was a new addition to the Tour for 2015. Blue water, red sand and choppy water made for a great weekend of racing; racers from all over the country were tested by extremely high temperatures over 100 degrees.
The Ski classes featured massive line ups and was stacked with talented racers. The Pro Ski GP class has been ferocious and full of upsets all season, and this weekend was no exception. Coming into St. George, Bullett Racing/Macc Racing/Monster Energy rider Chris MacClugage was on an undefeated streak in both the Pro Ski Stock and the Pro Ski GP classes. In the Pro Ski Stock class, Macc would battle with Yamaha/Body Glove rider Rob Flores all weekend. Flores would trump MacClugage in moto one, but Macc would end up going home with the overall win and extend his streak as well as his points lead. Flores would take second place and Mike Wendricks celebrated a Pro Ski Stock podium with a third place, and Ryan Decker placed fourth.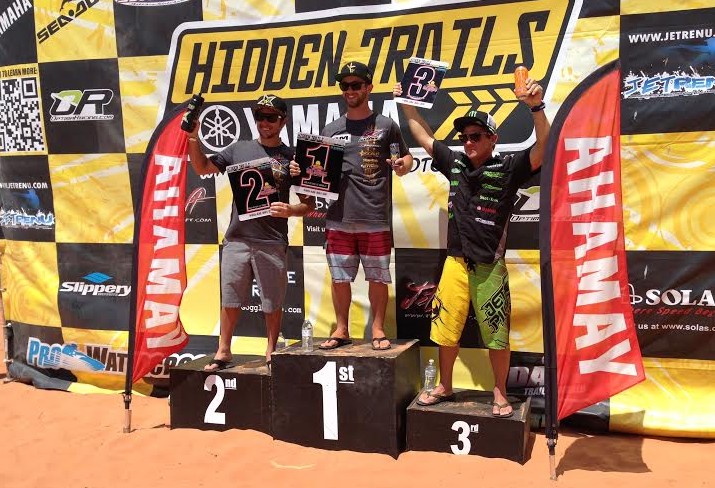 The Pro Ski GP class was packed — riders from all over the country went head to head in this super competitive class. In the qualifying heat, MacClugage would get the jump – but would be penalized with a dead engine start. Kommander Industries/Rockstar Energy rider Dustin Motzouris would take the holeshot on his Kommander K1 hull during the restart and would go on to lead the entire race to the checkered flag. Even after the dead engine start, Macc would fight his way back up into the top three, but suffered another penalty that would put him in fourth for the qualifier. This penalty slipped My Dad/Bullett Racing rider Kody Copenhaver into second place and Jettribe/Queen Racing rider Brock Austin into third for the qualifying moto. On Sunday, Motzouris would take another holeshot in the main event and ride strongly until a mistake left the door open for his teammate, Kommander Industries/RM Racing rider David Redinger. Redinger took advantage of the opportunity and made a pass on Motzouris that led to the win. Motz would hang on to second place as MacClugage recovered from a rough start and fought through the pack to third place after battling with Copenhaver for several laps. Other noteable racers in the Pro Ski GP class included Ian Roberts, Pete Zernick, Josh Block, Derrick Helm and Jordan Carroll. In total, there were 16 talented racers, unfortunately three of the racers pulled off the track for mechanical issues. While David Redinger walked away with the win, Chris MacClugage still maintains the overall points lead in the Pro Ski GP class, with Motzouris behind him. To hear what some of these talented racers had to say about their weekend, be sure to check out the Track Buzz at the bottom of this recap.
The Junior class by far one of the most exciting classes of the weekend. The Disney brothers, Pro WatercraftRacing.com riders, Brent and Kyle Disney were in St. George for their first ever Pro Watercross National tour stop. These Juniors division was full of little chargers: Gabe Hooper, Jake Briscoe, Revin Harris and the Disney boys. These kids had the crowds cheering as they raced through the massive track.
The Sport GP class was another class stacked with talent and awesome machines. Bullett Racing rider Aaron Geweke came into St. George with a lot of momentum from his victory in Reno/Sparks — this momentum carried him 1-1-1 on his Bullett Blaster. Team Faith's Kelly Smith was fast and smooth, but just couldn't quite catch Geweke. Smith battled with Tim Judge Racing rider Billy Dearman throughout the weekend and ended up finishing 2-2-2, for a second place overall. Dearman would finish in third place.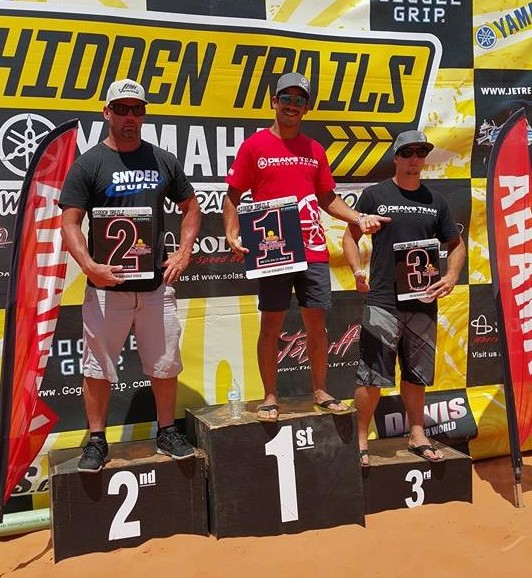 Dean's Team/Yamaha rider Abdullah Al-Fadhel continues to extend his points lead in both the Pro Runabout Open and Pro Runabout Stock classes. SeaDoo/Jettribe rider Erminio Iantosca was on fire in moto one, but a mechanical issue left him out of the final moto and inevitably sealed Al-Fadhel's victory. Kommander Industries/Rockstar Energy rider Shante Bukes battled with the boys in the Pro Runabout Open and made her way on to the podium as well.
In Pro Runabout Stock, Dean's Team/Yamaha rider Travis Zielasko continues to impress with his great racing as he battles with Abdullah Alfadhel. Al-Fadhel would also win the Pro Runabout Stock class, Troy "the Slugger" Snyder would take second place, and Zielasko would round out the podium in third. To hear what some of these talented racers had to say about their weekend, be sure to check out the Track Buzz at the bottom of this recap.
The Hidden Trails Pro Watercross National Tour is headed back to the east coast — the next stop will be in Lake Hartwell, GA. For more information on the tour, click here.
 ((TRACK BUZZ))
What was the racing like in St. George? Hear it from the tour's top racers themselves.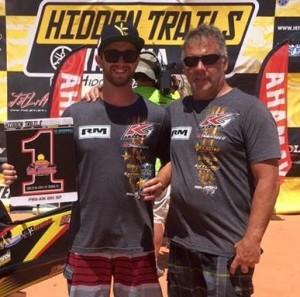 DAVID REDINGER:

K1's on top baby!!! I am so stoked. With such a stacked gate, I'm beyond excited to get the win. Huge thanks to Kommander, Fly, Blowsion, Burn, Jettrim, RynoPower, Villon, RM Racing, and Rockstar! (Pro Ski GP)
DUSTIN MOTZOURIS: 

Really happy on the results this weekend, I am so happy for David Redinger, he had faith in us with the new K-1 hull and committed from the start and never wavered during testing , now he gets to enjoy the fruits of his hard work. Definitely a huge day for us with the new K1. (Pro Ski GP)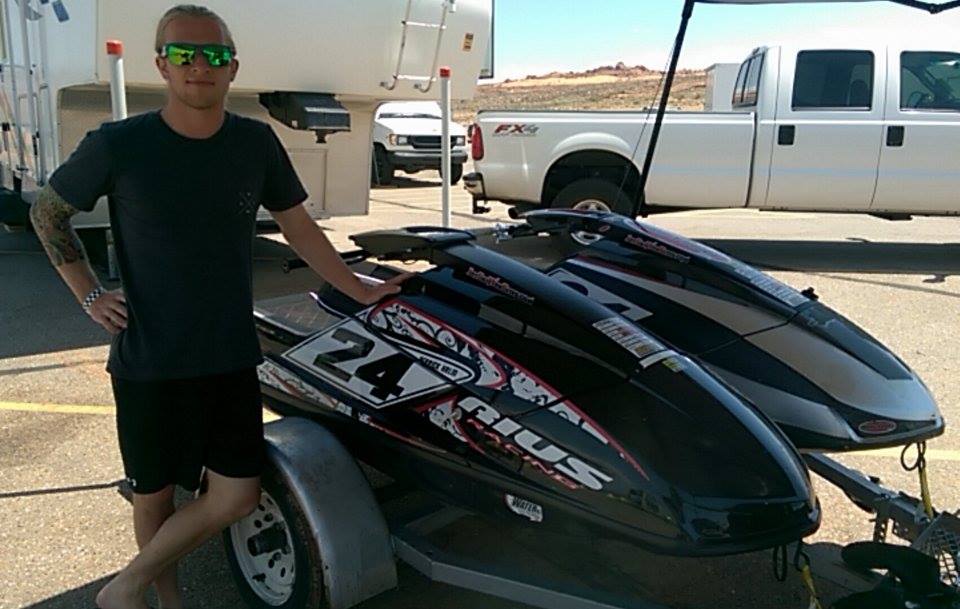 DERRICK HELM:
We had some issues getting our open skis to where they need to be, having a boat that is only going 56mph and not much practice in the open class,I am more than happy with my 6th place finish this weekend, my goal for this year is to progress in the GP class. With out the support from Randy at Weber power, Pro Watercraft Racing.com, Peak motor sports,
jetskiwebsites.com
, and my family and loved ones, this would not be possible! Can't wait to work on getting the skis more competitive and get back at it, there is a lot of talent out there and the challenge makes it all worth it to compete! (Pro Ski GP)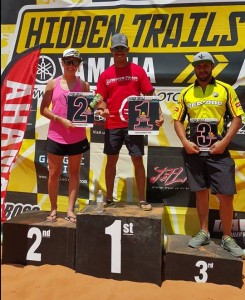 CHRIS MACCLUGAGE: 

This is one of the weekends where you win championships on your off days. Thank you to Monster Energy, Macc Racing, Bullett Racing, Jet Pilot, Jettrim, Skat Trak, Ada, Liquid Militia, Maxima, Jet Lift, Bell, Hurricane Ind, Oakley, Ryno Power, Ap Designs. (Pro Ski GP/Pro Ski Stock)
KODY COPENHAVER: 

Felt good to run up front again and get some good starts! Good start in the main in 4th about half way through the race Chris MacClugage fell and I was in 3rd for a few laps till he passed me back. Set a final pace and finished 4th. Sore from the week and my back tightened up half way threw the race. Thanks to my team, my Bullett Racing ski was on fire like always. (Pro Ski GP)
ABDULLAH AL-FADHEL

: I really enjoyed the weekend out here in Sand Hollow State Park , the place was awesome I liked it but the weather was hot around 110 F! The race was good and I'm happy with the results , I won two classes Pro Runabout Open and Pro Runabout Stock and I got 2nd in Pro Runabout Superstock. I'd like to thank Scott Watkins at Yamaha Factory Racing, Dave Bamdas at Riva Racing, Dean Charrier at Dean's Team and KSR Team. I'd also like to thank all the Prowatercross crew and all the people who came to the event and support the sport. (Pro Runabout)
MIKE WENDRICKS:

The backdrop of the Mountains were a sight to see in Utah but the 110° temps didn't phase me! Just had some tough starts and worked through the pack as best as I could. The track was a tight right handed course which caught me off guard in a few sections but my JetSkiWebSites.com
Kawasaki SXR 800 and 1100 were running great after some carb and prop changes. Happy to bring home a 3rd in Pro Ski Stock and a 9th in Pro Ski GP! Will build of this as the points tighten up going into Lake Hartwell, GA next month. Thanks to everyone in my corner
JetSkiWebSites.com
, Belray, EVS, JetRenu, JetTrim, JetPilot, Ultimate, Lockstraps, Sportland2 and ZForce. (Pro Ski GP/Pro Ski Stock)
OFFICIAL RESULTS
See an action packed photo gallery from this event by clicking here.