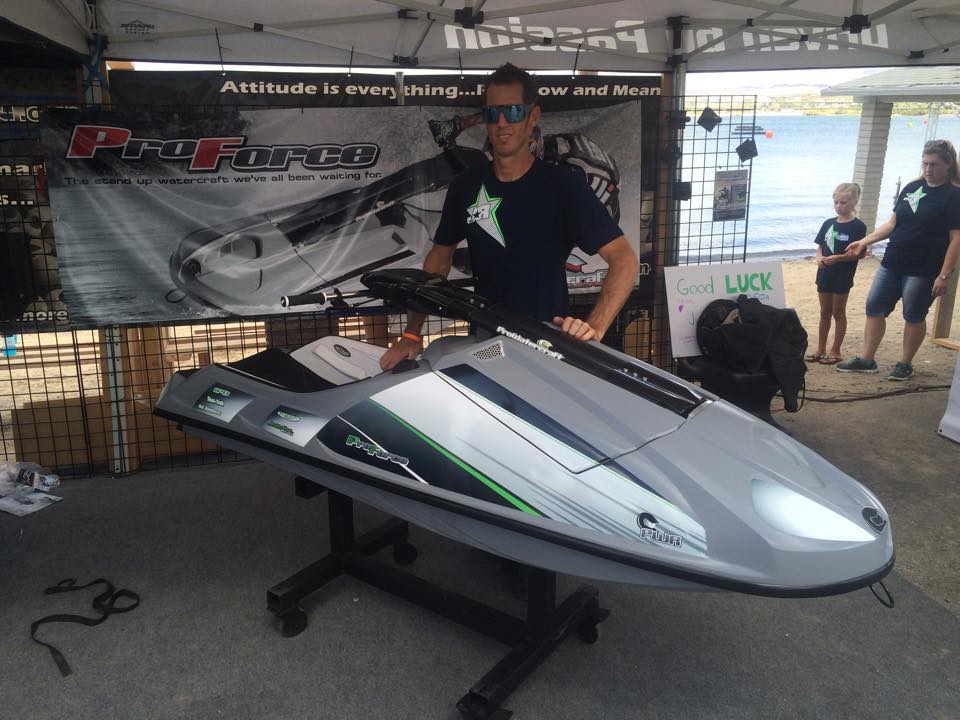 Our coverage of the Pro Watercraft Racing Pro Force ski just keeps getting better. This machine is truly unlike anything Jet Ski history has ever seen, and MotorActionMedia.com was the first to see it, ride it, and of course write about it.
Chris Hagest is known for a lot of things, but his advanced understanding of handling dynamics with personal watercraft is truly on a another level. After spending years working behind the scenes developing skis for companies like Kawasaki and Hydrospace, it was only a matter of time before Hagest created something of his own.
After years of brainstorming, R & D, testing, tuning, and hundreds of chopped up molds and concepts later…. Hagest packed hundreds of his ideas into one hull — and made it happen. After three years of development and working under the radar, the Pro Force ski was unveiled at the 2015 Junior Stars Day with the Pros event at the IJSBA World Finals in Lake Havasu City, AZ, at approximately 12:35pm.
Here's the run down on the all new Pro Force by Pro Watercraft Racing.com.

ONE OF A KIND FEATURES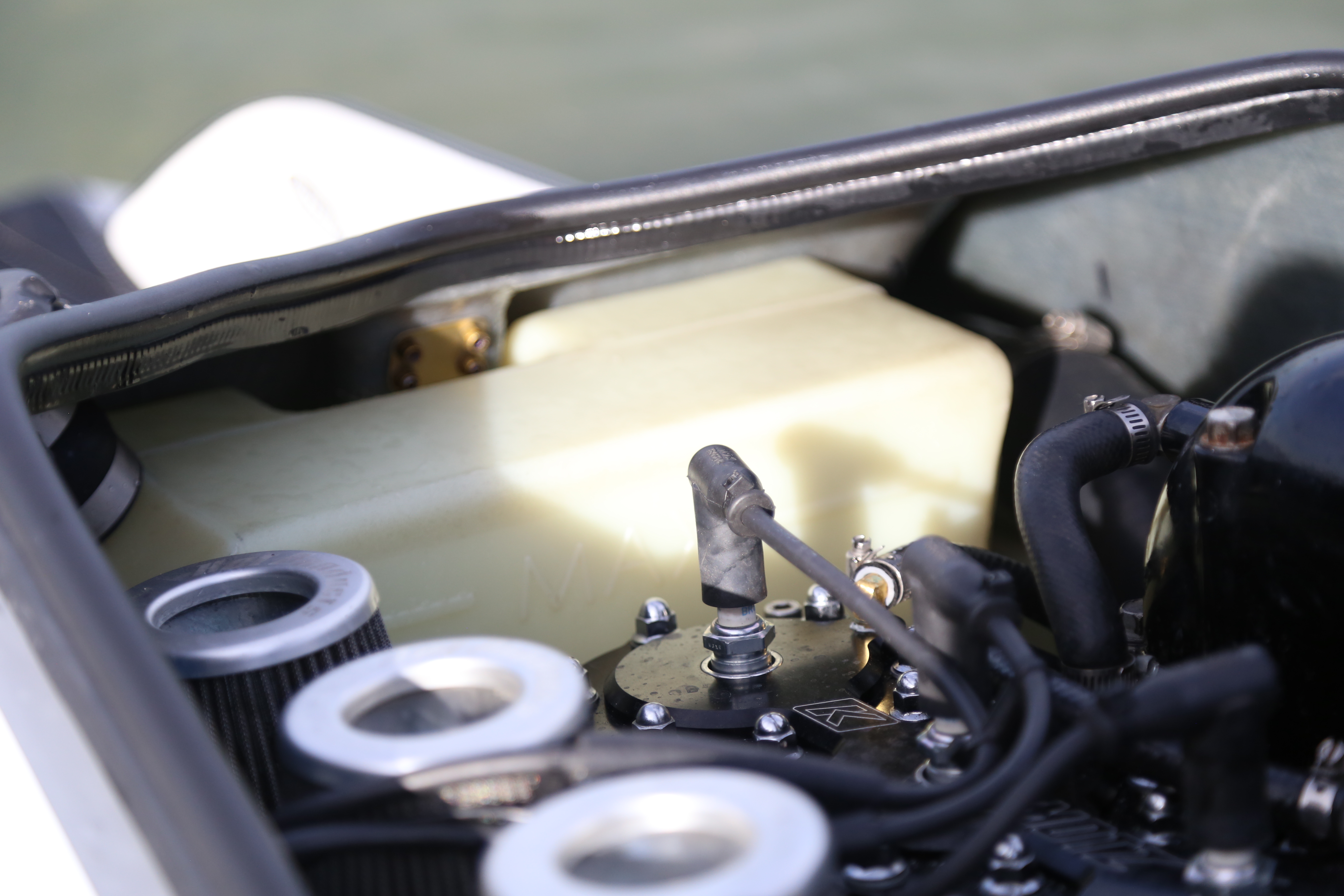 7 GALLON GAS TANK: Hagest was tired of running out of gas, and he was sick of the tank in the front of the ski messing with your handling. This hand designed tank holds seven gallons of gas and is meant to help with the handling of the ski. More gas, harder cornering. As your race wraps up and you are lower on gas, your ski is more stable. Designed by riders, for riders.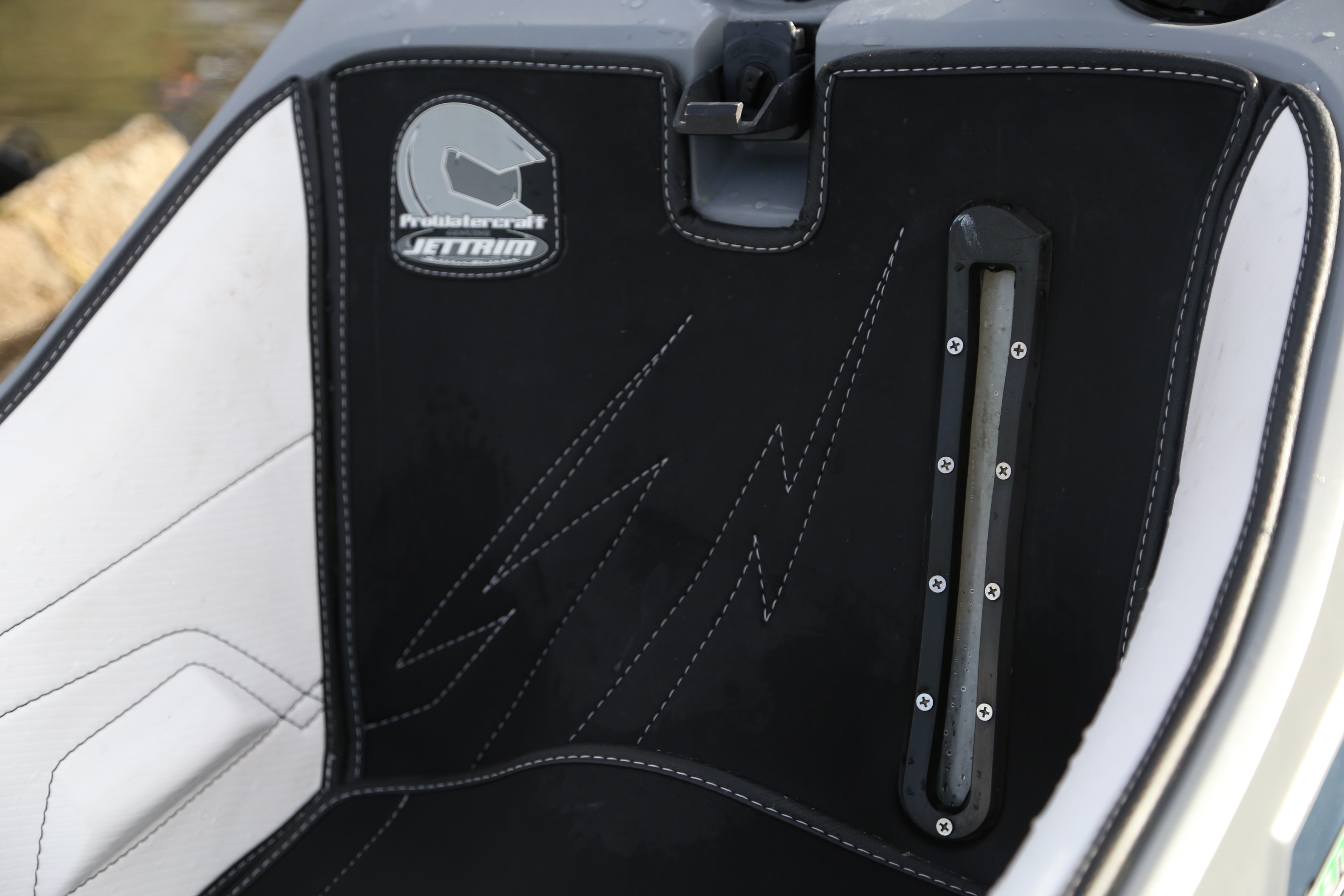 FUEL WINDOW: SIMPLE, why has no one else thought of this? No more second guessing how much gas is in the tank. Checking on your fuel is simply a glance away.
INTEGRATED FRONT HUMP AND KICKER: This design is proven to improve riding technique. The front hump and nodules give the rider more leverage in hard corners, and the rear kicker is at a smooth angle to move your foot naturally to the best position for performance.
ERGONOMICALLY DESIGNED TRAY: Every rider could use more stability and grip.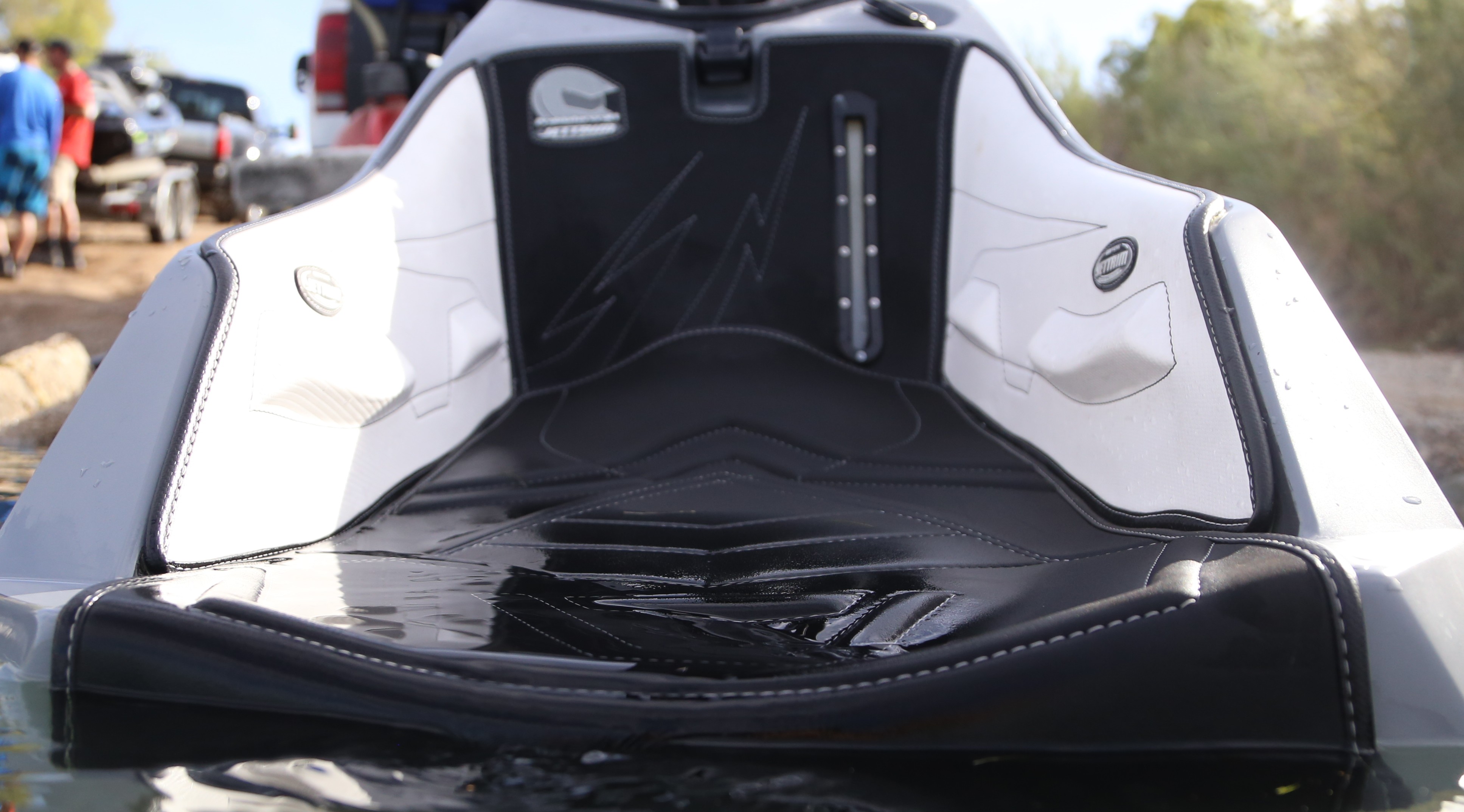 FUNCTIONAL GRIP FOR HOLDER: Another incredible feature for the Pro Force ski; contour along the sides of the ski, perfectly molded to fit the hand of a holder on the starting line. No more awkwardly clinging to the bond rail, your holders will thank you.
ROOMY ENGINE COMPARTMENT: No more busted knuckles for mechanics. Even an 1100 motor has room in the belly of a Pro Force. The Pro Force that we rode had an 1100 Kawasaki powerplant.
SIMPLE, ENHANCED TOW LOOP SYSTEM: No more trying to clip the tow loop to your bow eye, it's right there already.
HIGH FLOW VENTS: No need to cut up your hood. The Pro Force has a high flow vent system integrated into the hood for improved engine performance.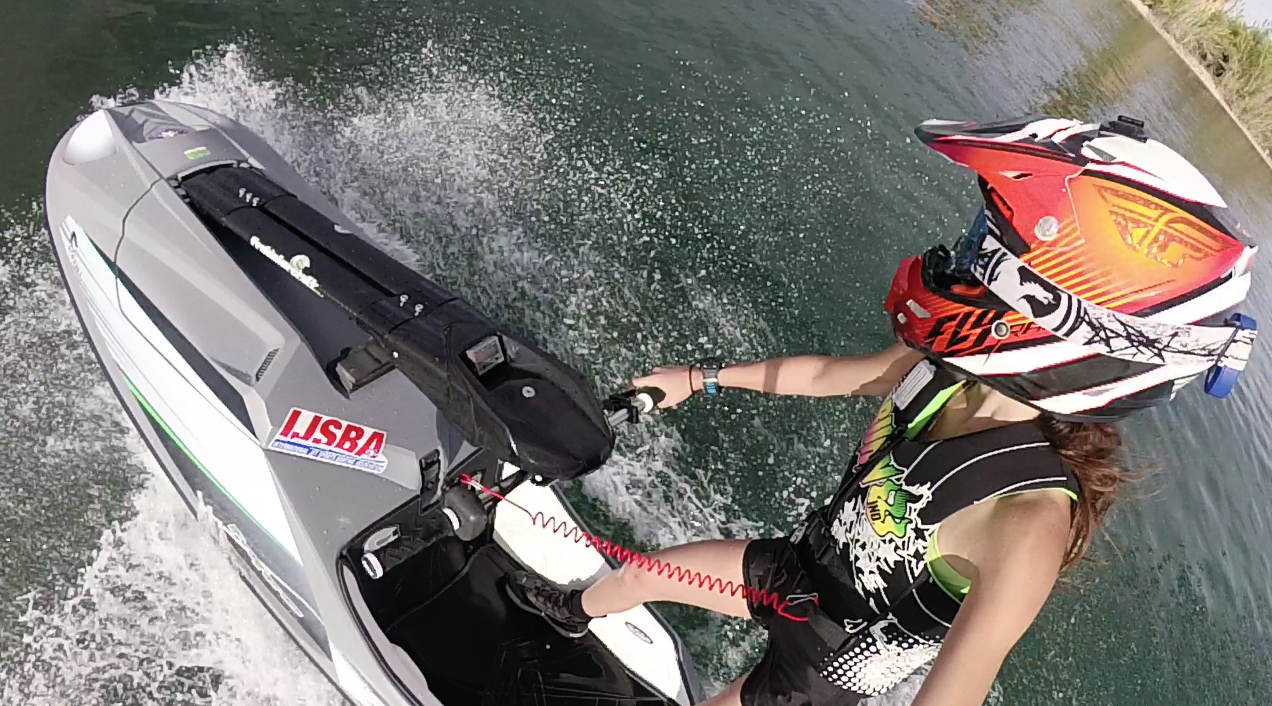 We even had the chance to ride the Pro Force for ourselves; MotorActionMedia.com owner, Anna Glennon took the Pro Force out for a spin as the first person to try it outside of the Pro Watercraft Racing team:
I have had the pleasure of riding many of the world's top-selling after market skis. I have learned and studied a lot about the handling of personal watercraft because of my own racing experiences. This ski [Pro Force] is really unlike anything I have tried. I still am trying to wrap my head around it. Some aftermarket skis have a lack of overall balance, some with great features but also some set backs and riders have to compensate or sacrifice in order to ride these machines. The Pro Force is well-balanced in a way that makes it easy to ride, but it also can help a rider outride their own abilities. It's easier to lean further, corner harder and hang on just a little longer on the Pro Force. The combination of stability and sharp cornering is what a lot of people are looking for in an aftermarket stand up watercraft. Some skis have one without the other, this one definitely has both. Aside from it's handling, the coolest thing about the Pro Force is its small details that riders have been waiting a long time for. A bigger fuel tank, a fuel window? Simple, but really brilliant. 
MORE PHOTOS
WANT TO SEE IT IN ACTION? CLICK HERE.

For more information on the Pro Force,
contact the team at Pro Watercraft Racing by clicking here.