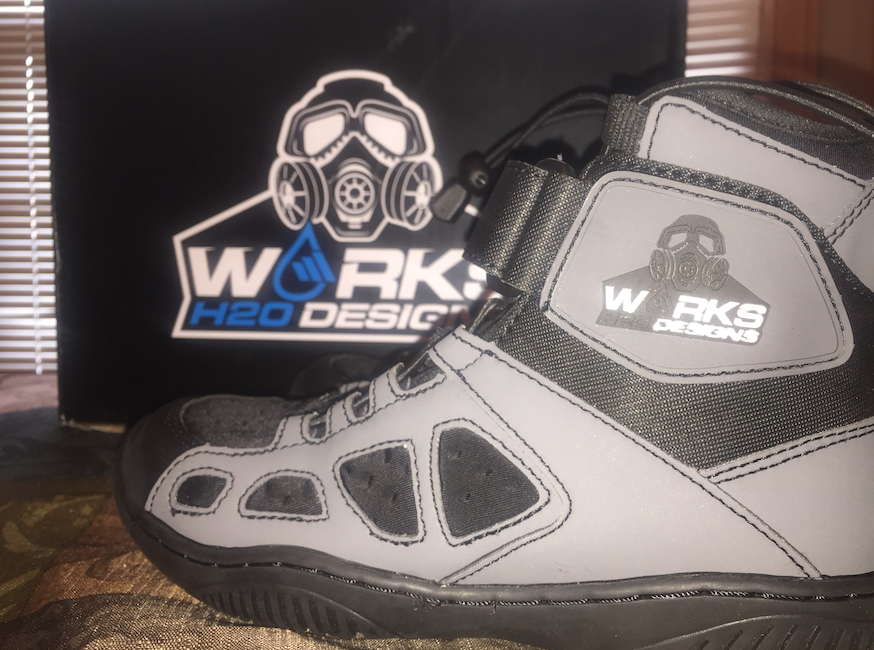 MotorActionMedia.com got the opportunity to test and review the industry's hottest new product — the WorksH20Designs Alpha-1 high performance boot.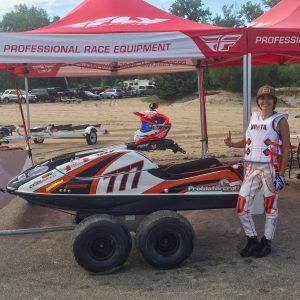 BOOTS — lets face it, it seems like every time you ride another piece is falling off or something is coming unglued. Whether it be rec-riding or putting in laps on the track, in the years' past, no one has delivered a boot that could hold its own.
We think that time is over.
After crash testing the WorksH20Designs Alpha-1 boot at the races, and spinning more than 40 laps, we are pretty confident these boots will get you the bang for your buck.
WORKSH20 DESIGNS ALPHA-1 BOOT
PRICE: $129.00
WHERE TO BUY: www.worksh2odesigns.com
DECISION: DEFINITELY BUY

WINS
Comes in sizes 6-13
Multiple color choices.
Has optional customizable name/number ankle patch.
No laces!! Uses bungee cord design to eliminate laces coming untied.
Comfortable fit.
Toe protection — no more jammed toes while switching your feet in the tray.
Sole has great grip.
Sole is glued AND stitched to the shoe — no more soles falling off your riding boots.
Works Water Socks help keep rocks and sand out of your boots.
Thick sole reduces impact to feet — you feel less impact in rough water riding, and stepping on rocks doesn't hurt.
Great for riding/racing — also great for holders.
WorksH20Designs offers a 30-day warranty.
LOSSES
The only loss we found with this product was that all our friends were jealous of our new kicks.