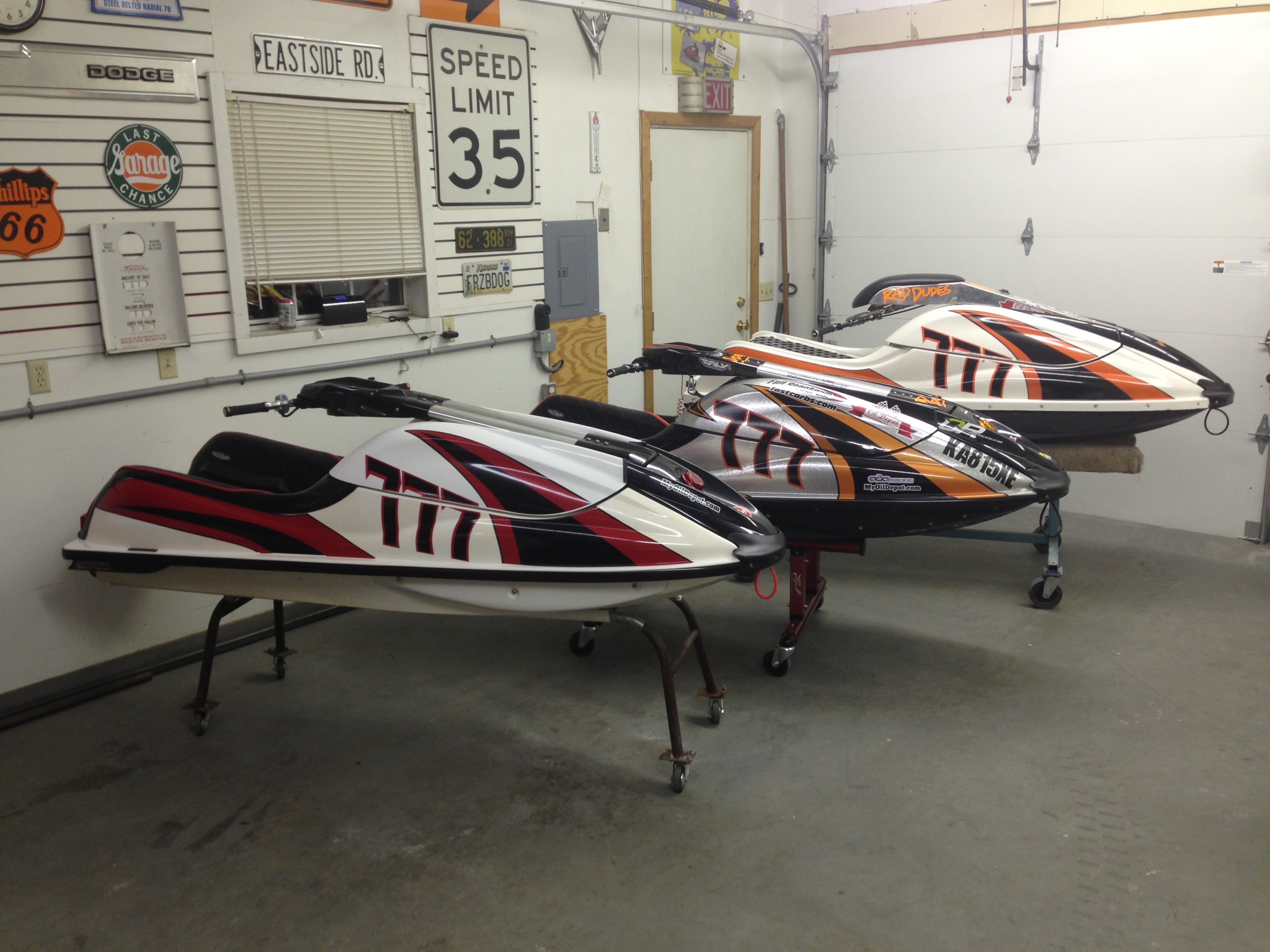 Want a completely custom look for your Jetski without breaking the bank? Hurricane Industries offers one-of-a-kind custom graphics kits at killer prices. Motor Action Media recently installed two Hurricane graphic kits on our Kawasaki SX-Rs, and reviewed some of the Wins and Losses of this product.
Hurricane Industries Custom Graphics Kit
COST: $250
INSTALL TIME: 1-3 hours
DECISION: DEFINITELY BUY
WINS
Hurricane offers limitless options, colors and designs for their graphics kits.
Derrick Kemnitz Jr. of Hurricane Industries did an awesome job of recreating the design of my original 777.
He had the design finished, graphics cut, and package shipped out in a week.
Depending on experience, installation time can range from 1 to 3 hours.
With the ability to create our very own custom design for a reasonable price, the Hurricane Industries graphics kit was a great buy.
When accidents happen on the track, graphics are easily replaceable, unlike a custom paint job.
The price of custom graphics is much cheaper than a custom paint job.
LOSSES
It isn't a custom paint job.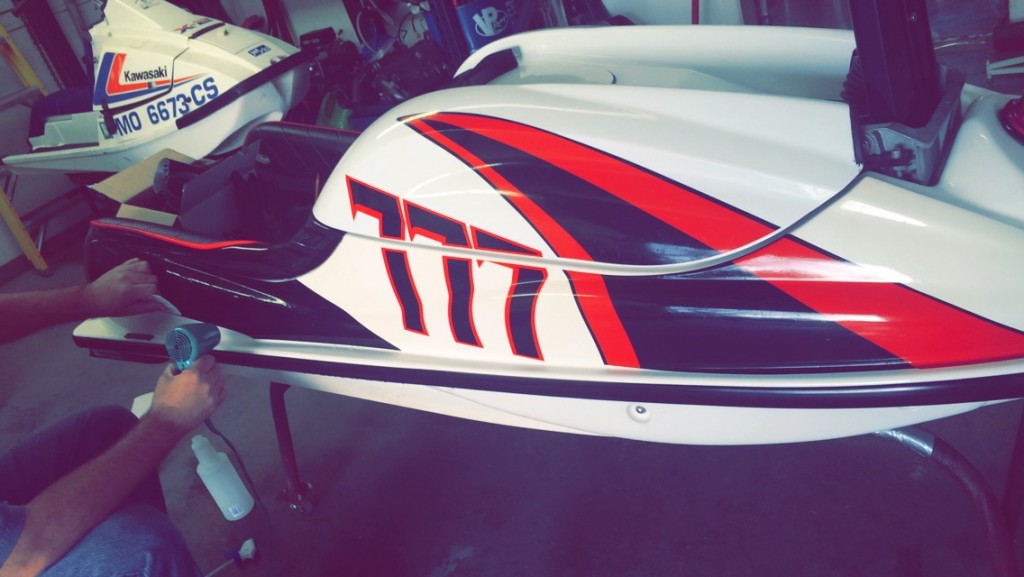 Hurricane Industries' graphic services are not exclusive to personal watercraft, they can create custom graphics for anything. For more information on the Hurricane Industries graphic services check out the Hurricane Industries website.