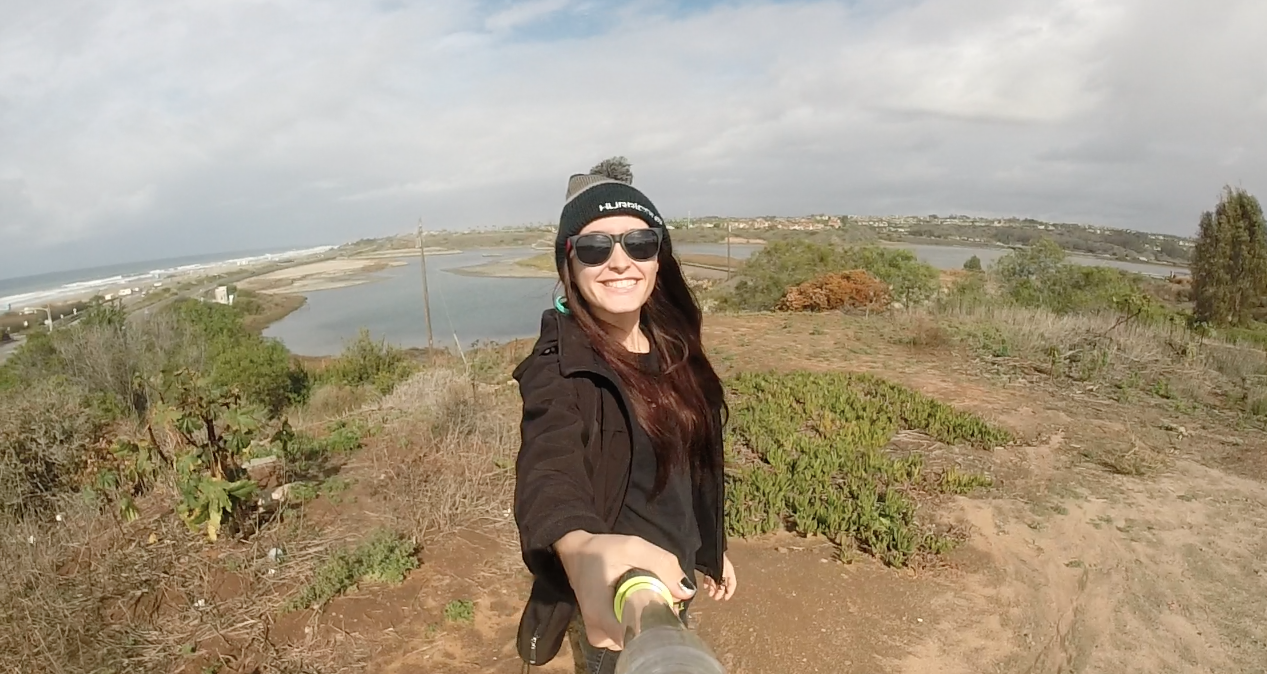 The MotorActionMedia.com crew travelled to Anaheim, CA for the 2016 Supercross season-opener at Angel stadium. It wouldn't have been a real work-cation if we didn't stop by some of the hottest shops in the area. Read about our adventure right here, and stay tuned for our video production.

SKAT-TRAK HEADQUARTERS
Tucked away in Calimesa, not far out of Anaheim, is one of the most historic companies in Jet Ski history. Skat-Trak is originally famous for their paddle-tires, but expanded into developing performance impellers and pumps for personal watercraft — a venture that exploded in popularity. We had the honor of taking a behind the scenes tour of the Skat-Trak facility with Michelle Thompson. We arrived at Skat-Trak and were greeted by an immense display of World & National championship trophies.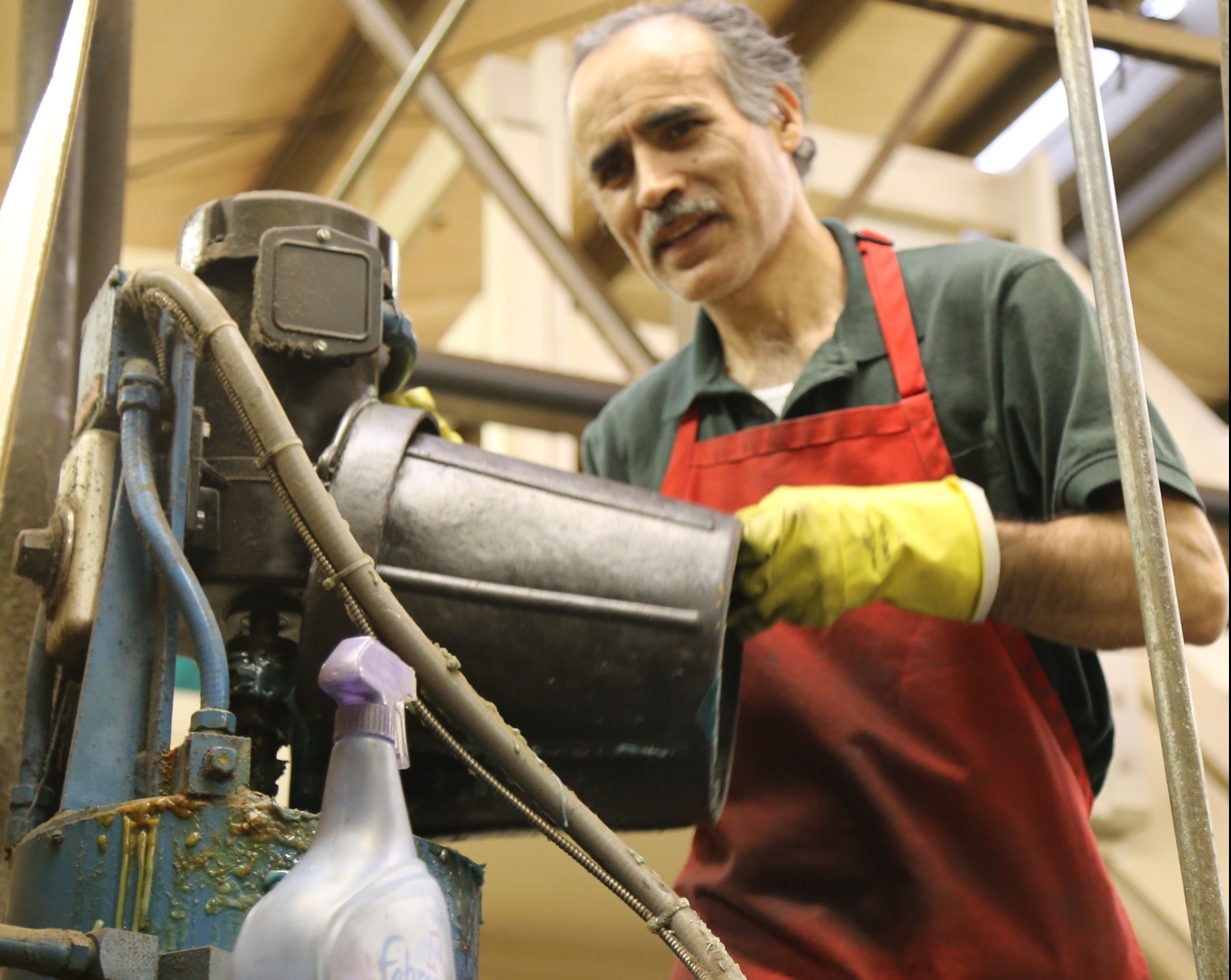 After checking out their history of wins, Michelle escorted us to the wax room. Employees created wax molds that would later become the beautiful impellers and pumps Jet Skiers all over the world use. The workers carefully prepared hundreds of molds for the extensive process that lied ahead. From here, these molds would go through a process of approximately 10 steps: coating, pouring and a trip to a giant oven, before finally being scrutinized for perfection. Shelves in every room were lined with hundreds of impellers, pumps and pump cones for various watercraft. Aside from the creation process, we saw how custom props are carefully tailored to each customer, and made with great care; precise work and dedication turn out hundreds of perfect props and pumps a month. The final portion of our tour was a stop in the massive inventory room. While most of their products are made to order, Skat-Trak currently has a massive inventory of products they are clearing out — lots of old school goodies are sitting on a shelf waiting for you. Contact the team at Skat-Trak to get hooked up with a custom set up today.
Check out the Skat-Trak website by clicking here.
---

DASA RACING HEADQUARTERS
Dasa Racing is famous in both the Jet Ski & moto worlds for their expert machine work and beautiful products. We had the chance to take a look behind the scenes at the many different processes at Dasa. Dasa is split into two primary markets, the moto world, where they create performance parts for bikes and UTVs. And of course, the Jet Ski world, where they are famous for their billet aluminum cylinders and other components.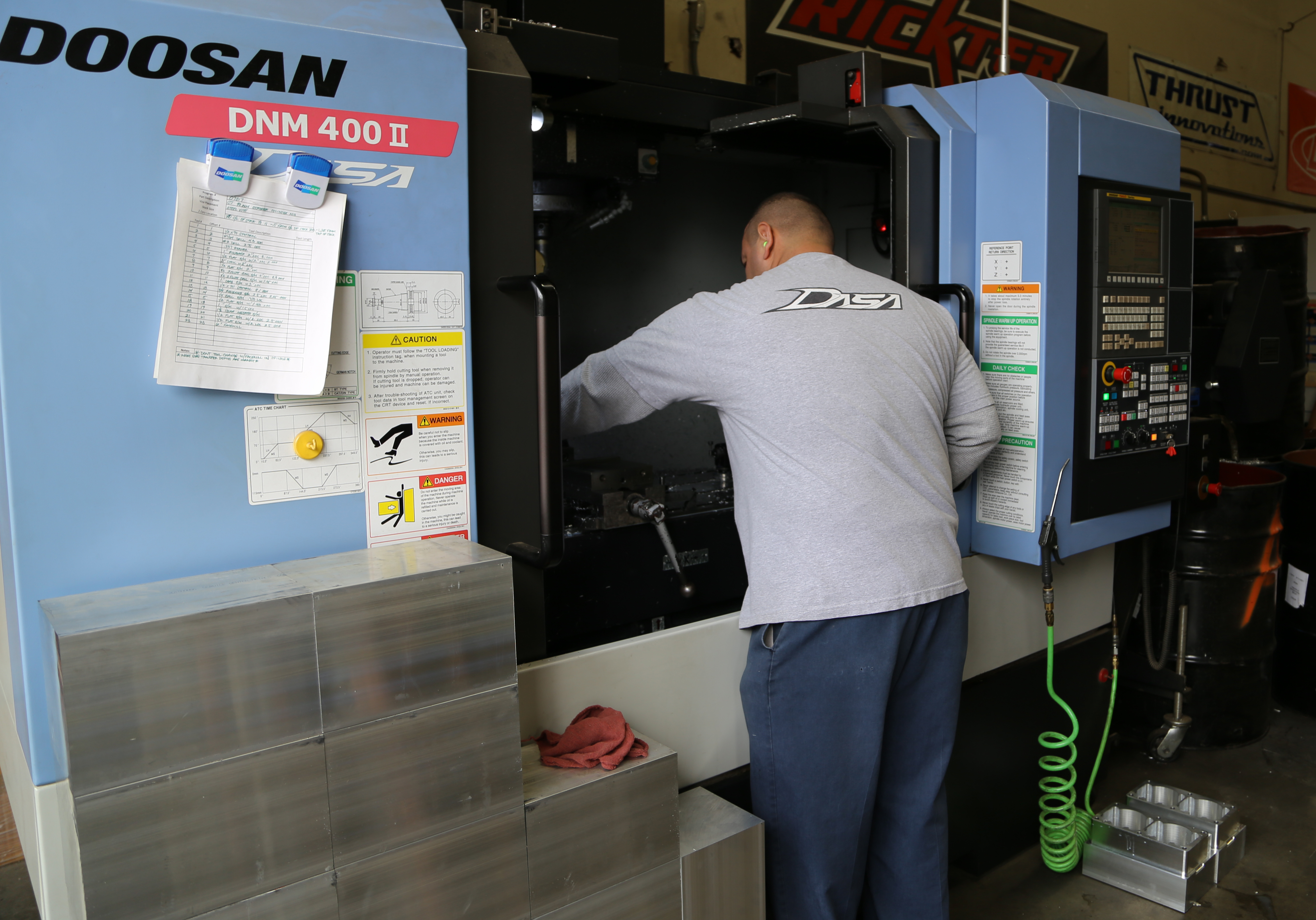 Kyle Kennedy took the time to show us the work it takes to create their beautiful products. In their massive building, Dasa had several CNC machines carefully cutting cylinders, flywheel covers and more out of giant blocks of billet. Employees carefully oversaw the operation of each machine, making sure that each product came out perfectly. Outside the machining room, Dasa had dyno rooms for testing their products on bikes and UTVs, and a massive warehouse stocked with product.
Only a few doors down from Dasa Racing was WORX Racing Components USA. Managed by the Kennedys, the WORX Racing U.S. branch is where WORX keeps all your favorite WORX components stocked in the U.S.. This massive warehouse was packed with shelves stacked with ride plates, intake grates and hundreds of other racing components from the headquarters in Australia.
Check out the DASA Racing website by clicking here.
---

JET RENU HEADQUARTERS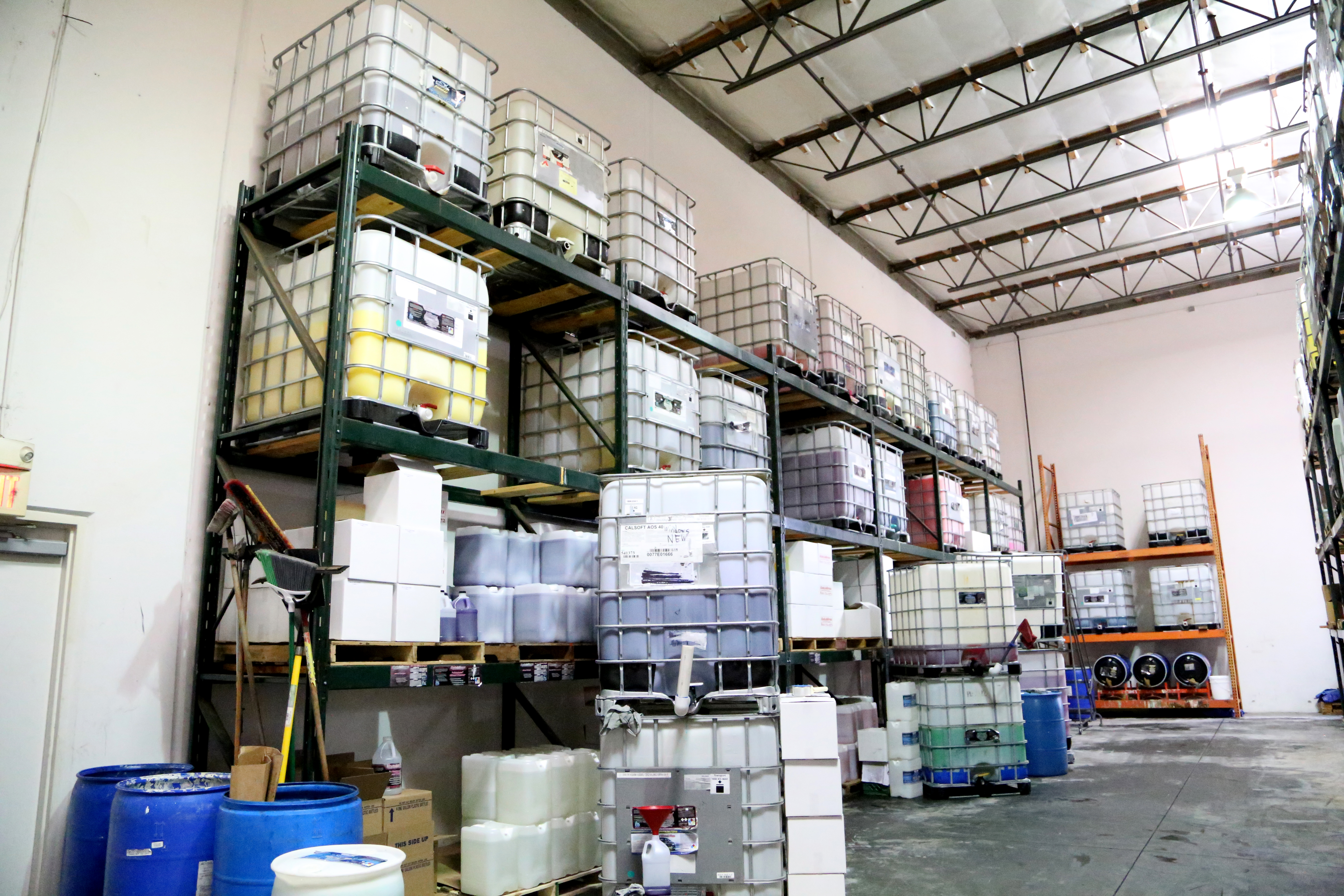 MotorActionMedia.com had the pleasure of touring RenuChem's massive facility in Corona. RenuChem is the brain behind some of the most popular chemical cleaning products on the market; but JetRenu is the branch many of us use on the daily. JetRenu's complete line of watercraft cleaning products are brewed up at the RenuChem facility in Corona. Giant vats are used to mix up the various cleaning products in-house, before they are packaged and shipped around the world daily. While we chatted with Nanette, she excitedly told us about new, updated bottles and spray nozzles coming soon to the JetRenu cleaning line-up. We also discussed some potential new JetRenu tests & reviews for MotorActionMedia.com viewers, so be sure to stay tuned to MotorActionMedia.com for future tips and tricks to maximize the use of your JetRenu products.
Check out the JetRenu website by clicking here.
---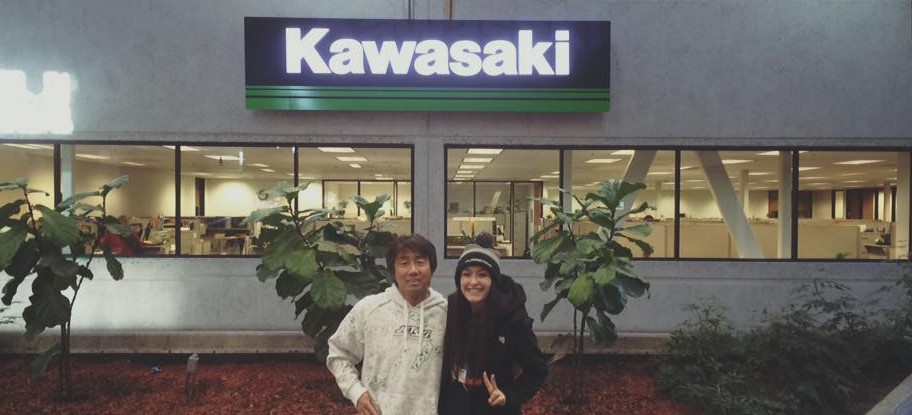 KAWASAKI MOTORCORP USA
Who better to take us on a tour of Kawasaki than the legend Minoru Kanamori? Kanamori took time out of his day to take the MotorActionMedia.com crew on a behind the scenes tour of the Kawasaki headquarters in Irvine. We saw a lot of top secret stuff that we can't talk about……. but we can tell you about the epic museum inside the headquarters. This museum features years of historic memorabilia ranging from Jet Skis to bikes and beyond. Some of our favorite Jet Ski icons like Bob Phares, Bill Pointer, Rob Flores, Victor Sheldon, Christy Carlson, Chris MacClugage and others are featured as a part of the revolutionary timeline of Kawasaki. If you're ever in the area, this museum is a must-see for any Jet Ski or dirtbike enthusiast.
---
TROY LEE DESIGNS
Also located in Corona was the famous Troy Lee Designs headquarters. We stopped by to check out the origin of custom-painted helmets and meet the marketing crew behind the Troy Lee Designs empire. If you're ever in Corona, you ought to check this place out. Some really incredible paint jobs were on display in the massive showroom. Custom painted helmets, guitars, amps, Jet Skis & more were spread throughout the showroom floor, along with the cool Troy Lee Designs merchandise. Behind the scenes, we got a look into the work that goes into their massive marketing campaigns, a peek into their on-site photo studio, and where all the brainstorming magic goes down.
---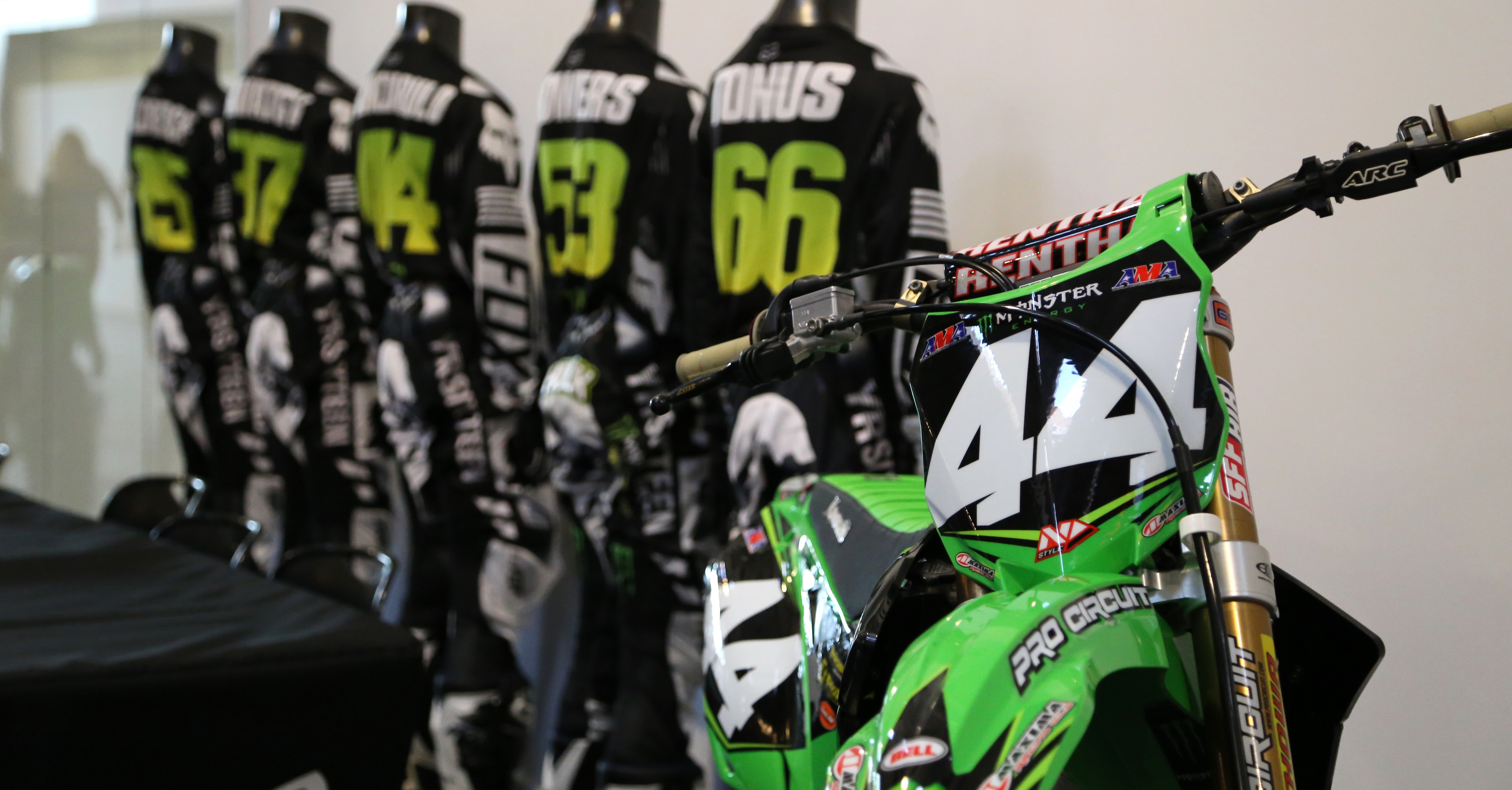 FOX RACING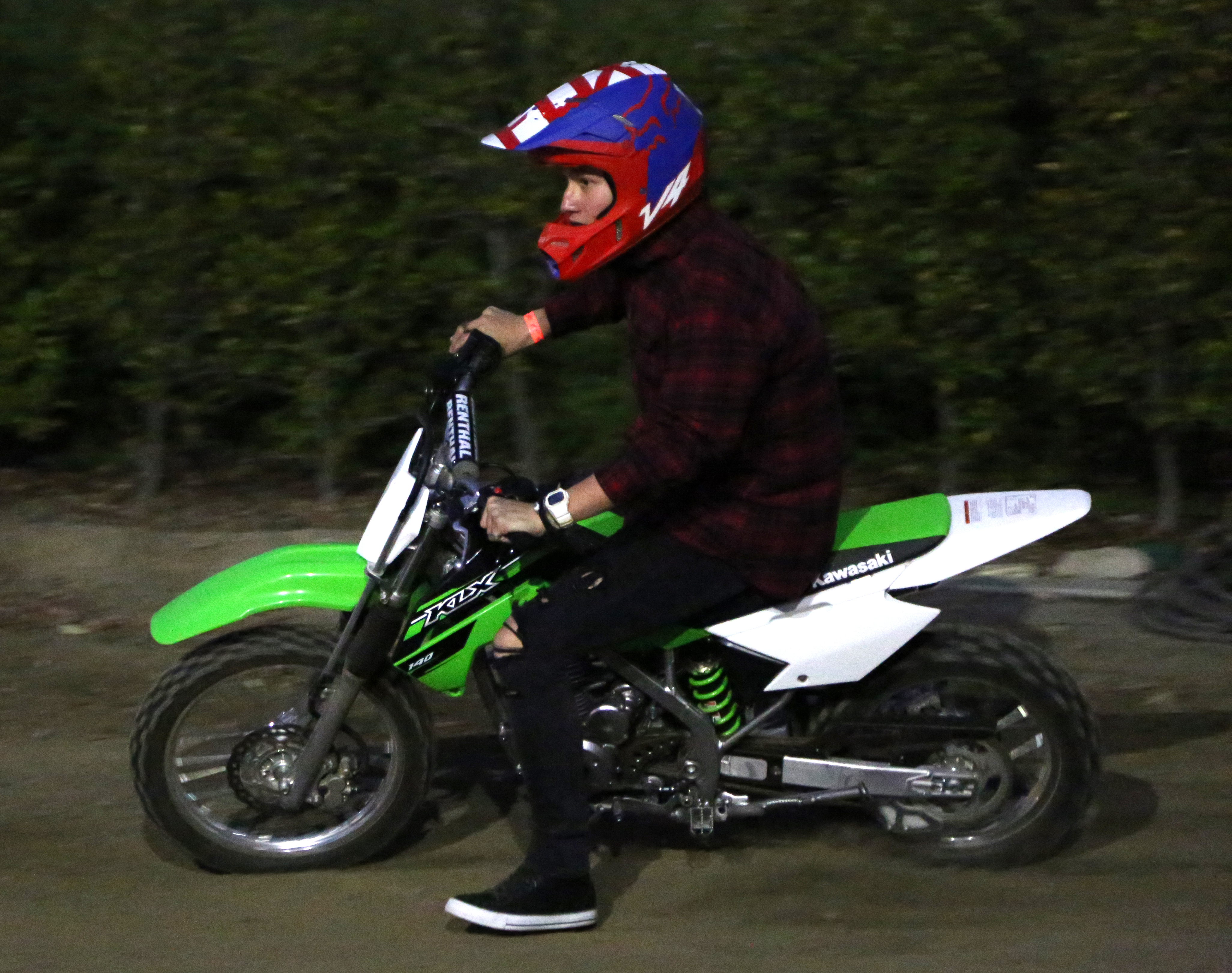 We had the honor of attending the Fox Racing/Pro Circuit Kawasaki media launch for the 2016 Supercross race season. The massive Fox Racing headquarters was one of the coolest spots in town. The showroom was packed with new gear and there was a massive design office was full of workers coming up with fresh new ideas. An incredible "backyard" to the building included a huge patio and of course, a pit bike track. For the media launch, the red carpet was rolled out; an In-N-Out Burger truck was on site serving grub. Attendees banged bars on the pit bike track, and the Monster Energy girls DJ'ed the bash, and of course, the new Fox Racing-Pro Circuit gear was on display.