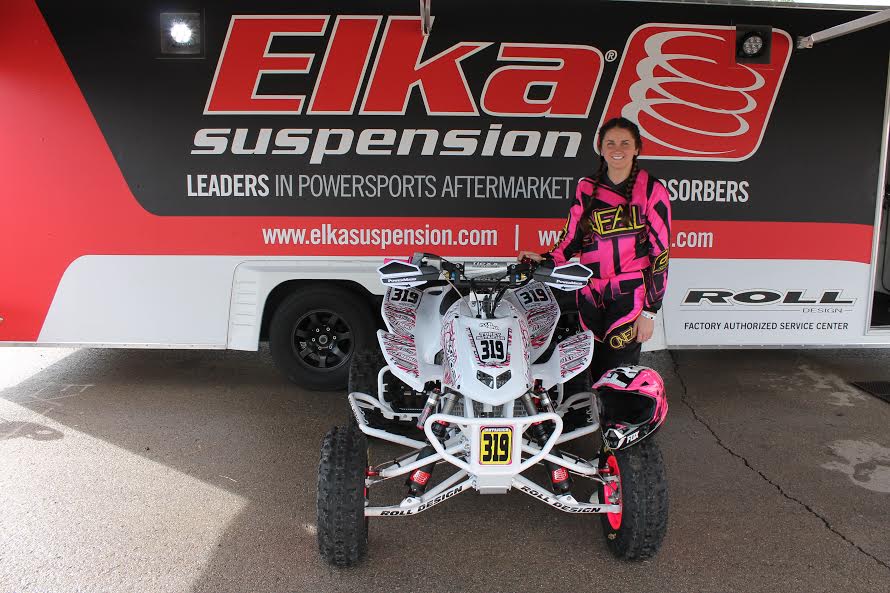 MotorActionMedia.com stumbled upon a young lady who is not only shredding the dirt, but water too. Check out this JetRenu sponsored spotlight interview with Torey Matahcich.
Age: 15
Hometown: Lake Havasu City, Arizona
Years Riding: 11 years
Years Racing: 8 years
Machine of choice: 2014 Honda TRX 450R for 2016
Torey, I understand you race quads. That's awesome, how did you get into that?
My grandpa bought me a little quad when I was 4 years old. We would go riding together out in the desert. When I was 6 years old, I went camping with my family in Flagstaff, Arizona up at the cinders. There happened to be an off road race going on that weekend that was put on by Whiplash Racing and my parents entered me into it. I loved it but my quad was not competitive with the other kids so I finished last. I wanted to try it again so my parents took me to another race that was also put on by Whiplash. After that race, I knew ATV racing was what I wanted to do. My grandpa bought me a faster quad and that's how it all started.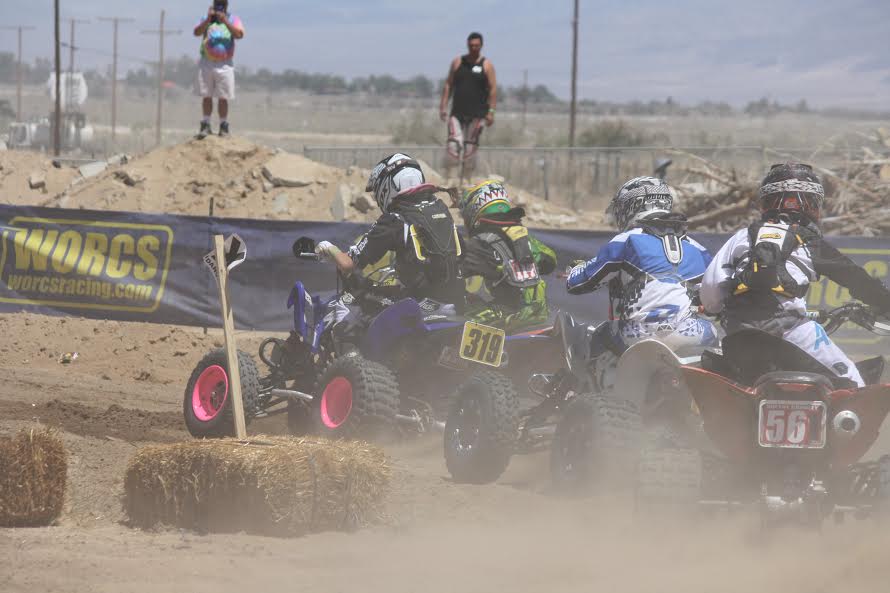 Could you tell me a little about what it's like racing quads? 
Currently I am racing the WORCS series. It starts in January and ends in October. Each month we travel to a race. This year we went up to Washington state for a race, which was really cool. The races are usually in Arizona, California and Utah. I raced 3 classes: 14-15 Production, Production 250 Sport and 12-15 Production Sport. The practices are on Friday and races are on Saturday and Sunday. Each race is 55 minutes long and the courses are up to 8 miles long. The 2015 season just ended and I took an overall 1st in the 14-15 Production class, an overall 2nd in the Production 250 Sport class and an overall 3rd in the 12-15 Production Sport class.
Have you ever ridden dirtbikes or Jet Skis? What made you chose to race ATVs?
Yes I have a 110 Kawasaki dirtbike that I like to ride around. I actually raced dirtbikes for a season a few years ago, but I didn't have the time to practice as much as I needed too. I also have a 2013 Yamaha 701. My step-dad and I go riding at body beach…its fun and builds up my endurance. I did race my jetski last year in Parker Arizona, a Jettribe race and took home a 3rd place in the Junior 13-15 class. This year I raced in Lake Havasu City and didn't do so well. With the amount of time I need to spend on my quad to stay competitive I just don't have the time to race more than one thing.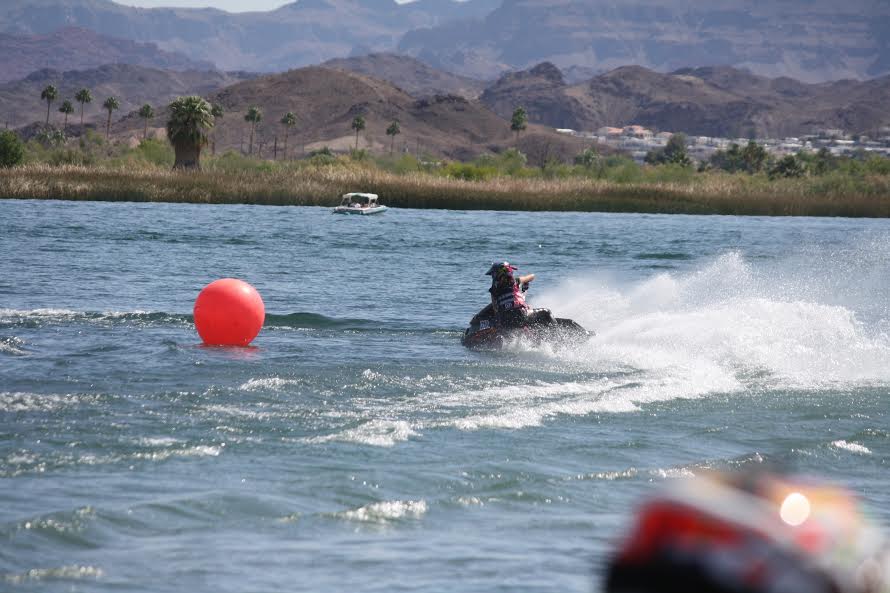 I'm sure when you're racing your machine gets pretty dirty, what JetRenu products do you use to keep your quad clean?  
It gets very dirty, some races I come in covered in mud. After each race, I have to wash everything. I use the Green Cleaner the most, I also use the Dri Wash, Purple Wax soap and Quick Shine. My quad looks amazing after every wash. The products work so good. I get compliments all the time about how clean my quad always is.
Do you use any other JetRenu products on your other toys?
Absolutely! I use JetRenu products on everything. I wash my helmet, chest protector, boots and neckbrace with the Green Cleaner and then spray it with the Protector. I use the Water Spot Remover and the Renu Shield on my jetski.
Is there anything else you would like to add?
Besides racing, I am very involved in my high school, I keep a 3.5 GPA and am a member of the Soroptimist International Club.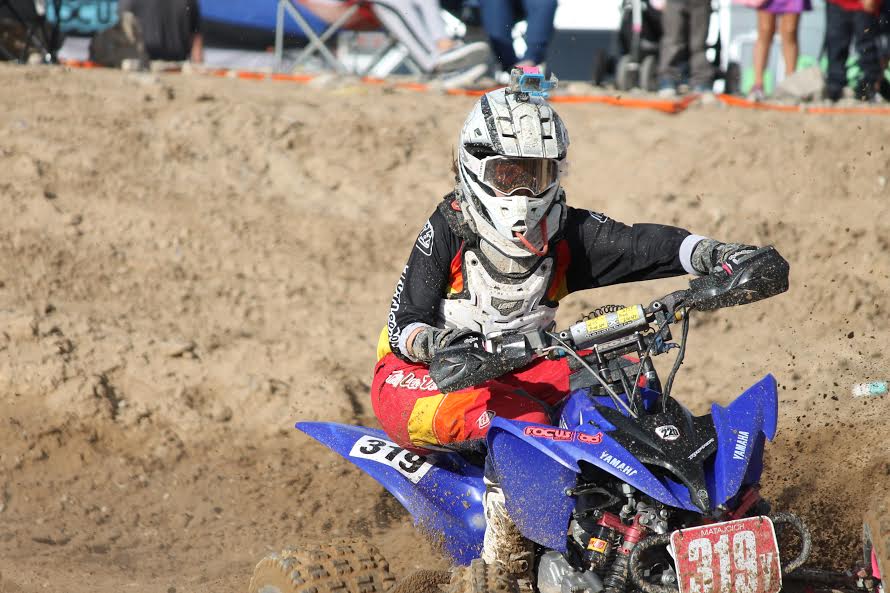 Is there anyone you would like to thank?
Yes, first I would like to thank my step-dad Jack Pruyn for always keeping my quad running perfect and both my mom and Jack for supporting me and making it possible for me to do what I love. I would also like to thank JetRenu for believing in me and keeping me well stocked with product; I would like to thank Devas Bling for keeping me sparkly; I would like to thank Doug Roll from Roll Design/Elka for keeping my rides smooth, my suspension set-up on my new 450 is incredible; I would like to thank Pollato Engineering which is also my grandpa for coming to every race and cheering me on; I would like to thank Ginga, my grandma for the loving encouragement she gives me and for making the long drives to come and watch me race. My other sponsors that I am so grateful for are: Dr. Dirts, Matrix Concepts, Spy Optics, IMS Products, Leatt, Oneal and ODI grips. I would not be where I am today without the people that back me.
Photos courtesy of Torey Matajcich.
This interview was brought to you by JetRenu.
Check out their full line of cleaning products by clicking here.