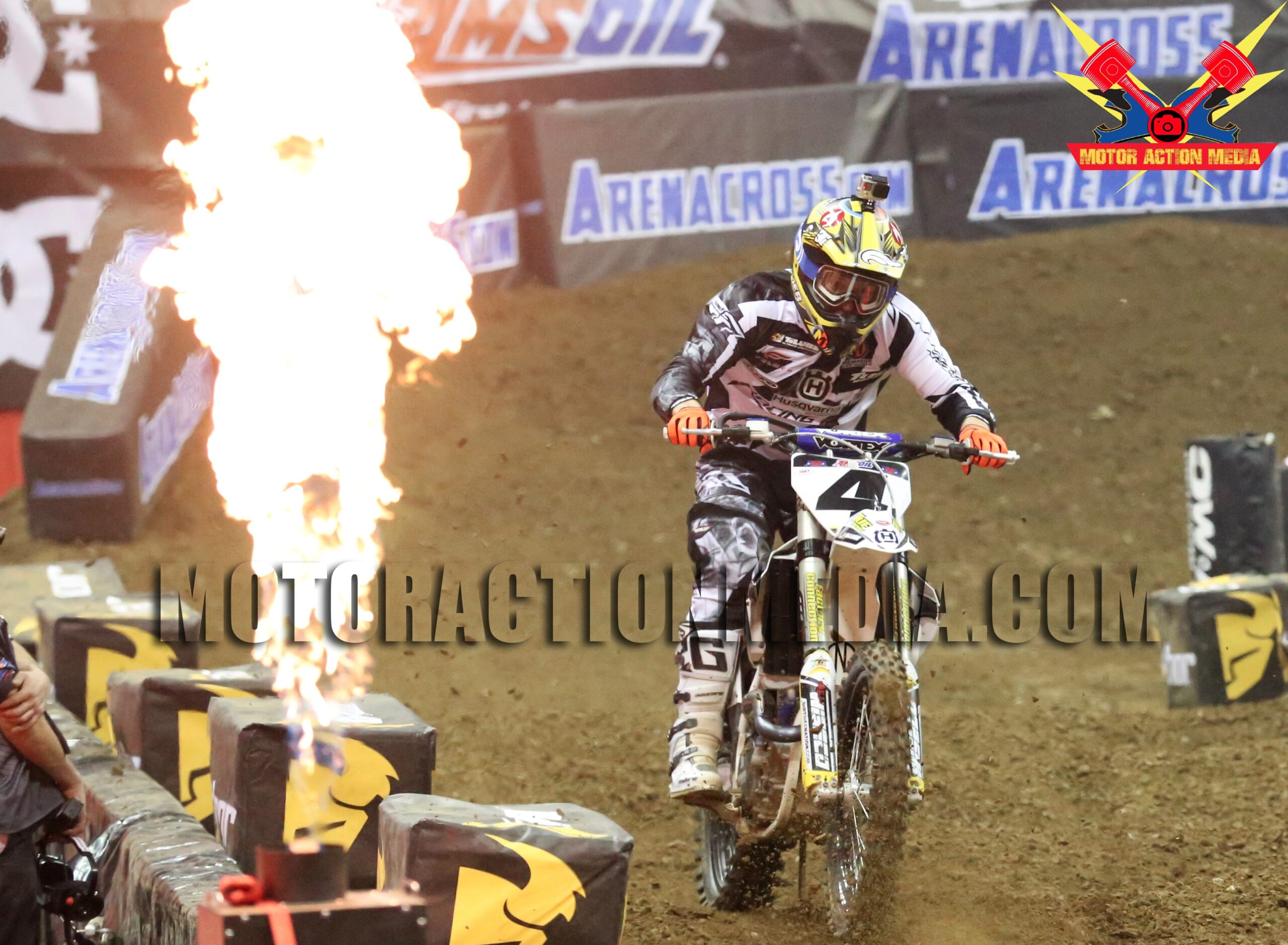 Motor Action Media had an awesome time at the Kansas City stop of the 2015 AMA AmsOil Arenacross circuit. The talent was thick and the tension was high as racers from all over the country battled to see who would come out on top as the "King of Kansas City".
The Sprint Center was loaded with amped up fans and Arenacross fanatics who stayed hyped for the entire event. The riders provided an incredible performance on an interesting track. The introduction of sand on the track for this season made an exciting show and had riders rethinking their strategies. The sand pit and sand section had no mercy as racers tried to zip through unharmed.
Steve Mages would find the right formula in the Arenacross Lites class in order to take the overall win in Kansas City. While Gavin Goerke was on fire in both the Head to Head bracket racing and the Arenacross main event. Goerke was one of the few riders who actually enjoyed the sand, as he is a Florida native. Motor Action Media caught up with the big winner right after he accepted his trophy, "I'm good in the sand so I was lovin' it," Goerke said. "In the heat race I made a few mistakes, but in the main I got the holeshot and just rode perfect."
Other racers like Kyle Regal, Chris Blose, Jacob Hayes and Gavin Faith also put on electrifying performances at the Sprint Center in Kansas City.
Motor Action Media was on site taking pictures, these are some of our favorite shots! If you are interested in our photos please contact us directly with your race number.