MotorActionMedia.com has partnered with the Freegun Jetcross World Cup for this season to help promote one of the most anticpated events of the year. 
Tension continues to rise as incredible athletes from all corners of the globe prepare to meet at Doncaster. The top racers will collide at the Freegun Jetcross World Cup July 24-25-26 in what is expected to be one of the most intense races this year. The Freegun Jetcross World Cup has kept in mind the goal to bring the world's best athletes to a world class event — and they will deliver.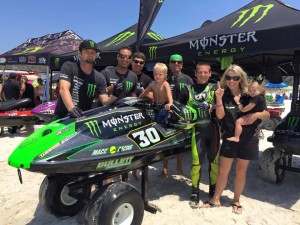 The line up includes Jeremy Poret, French rider and UIM World Champion who will be riding for Team Race Spirit. The young Austrian powerhouse – Kevin Reiterer of Kev Racing Team – is also set to line up in the Ski Elite JX1 division. Reiterer is gearing up to debut the new Sea Doo Centre TRAK 903 machine. Also lining up with these athletes is Chris Maccluggage from Monster Energy – Macc Racing – Bullett Team, the American racer who is known world-wide for his ferocious attack mode on the water. Maccluggage will be bringing his Bullett V2 ski to battle in the Ski Elite JX1 division.
Don't forget the other French rider, Valentin Dardillat, the official Belassi factory rider of Dardillat 8 Racing Team. Dardilliat  hungry for victory with his B3S development hull and engine.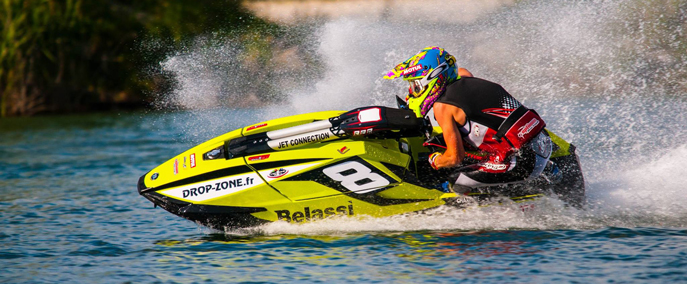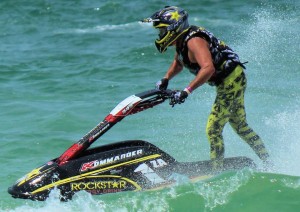 Rounding out the star-studded line up is Dustin Motzouris, the Kommander Industries – Rockstar Energy rider from South Africa. Motzouris recently debuted the new Kommander Industries K-1 hull on the National Tour in the US and he will be bringing this new machine-to Doncaster to challenge some of the best riders in the world.
The racers in the Ski Elite division will be bringing the fastest boats in the world to Doncaster Lakeside, and this will be the first time that several aftermarket hull manufacturers will get the opportunity to battle one another. This will bring even more anticipation, excitement and ferocity to the event. Spectators will see the best athletes and the best machines racing on a technical and challenging track. From the first moto to the very last second of racing , these athletes will be fighting tooth and nail for victory and to be the winner of the Freegun Jetcross World Cup — this will be a race you simply can not miss.
For more information on the Freegun Jetcross World Cup, check out their website here.