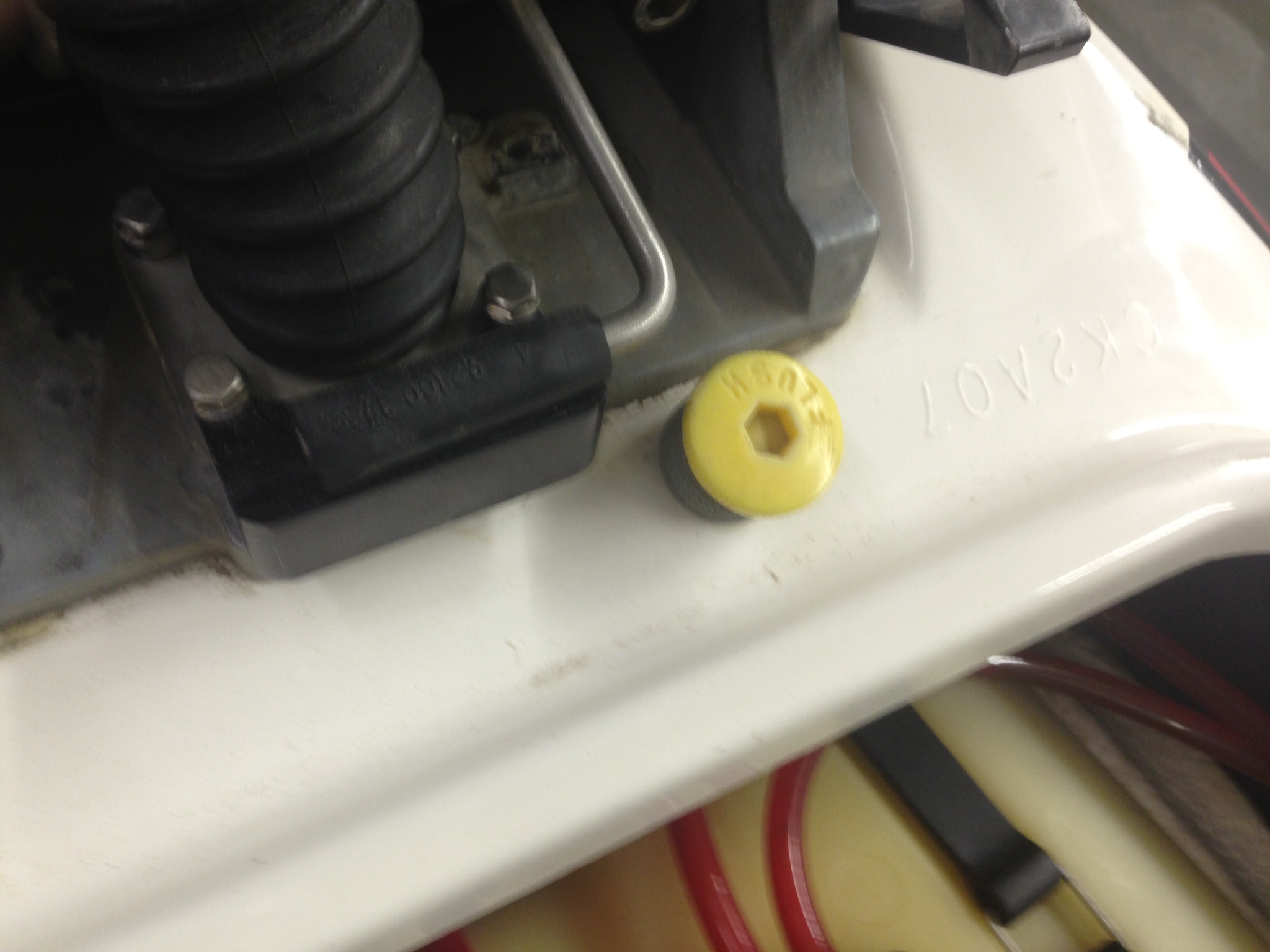 Want to get rid of that ugly flush fitting on your SXR? Here is a simple fix.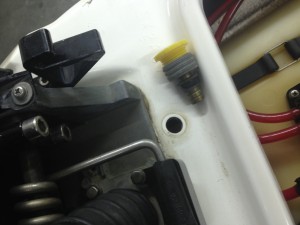 1. Remove the fitting and grommet.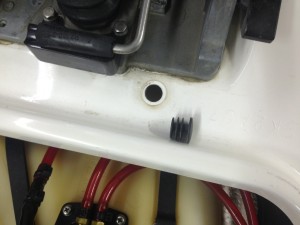 Get an end cap from an old set of handle bar grips.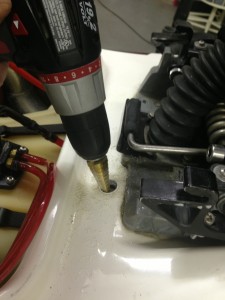 Using a step bit, drill the hole out. I took mine to about 11/16.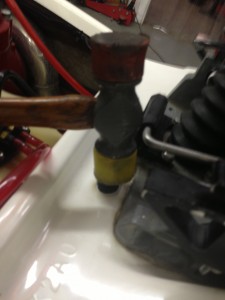 Tap the end cap in with a mallet.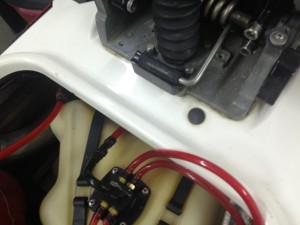 Now you look like a pro when the hood comes off.