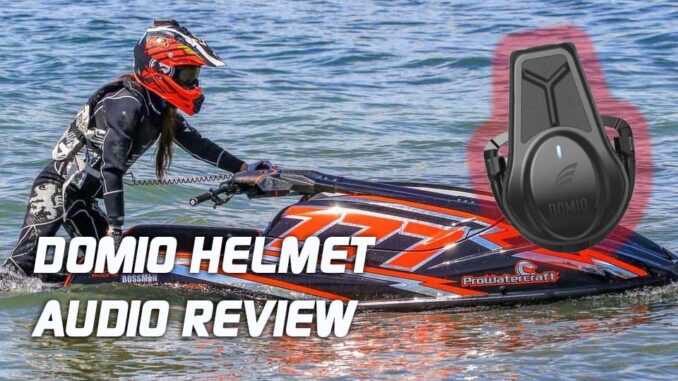 Sometimes when I'm out riding, I want some tunes. As a safety precaution, I always wear a helmet. That's where Domio comes in.
I had seen a few ads for Domio's helmet audio system circulating the internet, so I checked them out. They produce these neat audio devices that mount to your helmet (a lot like a Go Pro) and reverberate sound or comms through the helmet.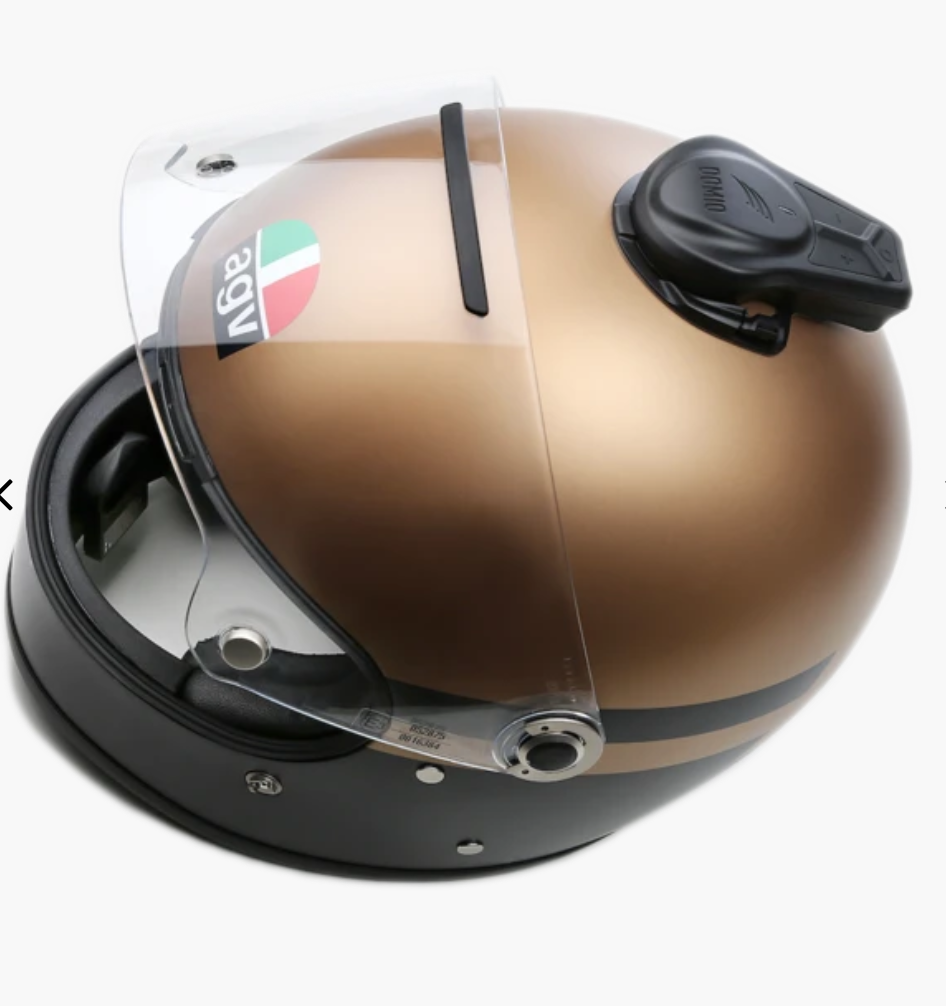 I watched a few videos of street bike riders using it, and decided I needed to try it out. I reached out to Domio and they agreed to send me one to test out in the water — their first Jet Ski test.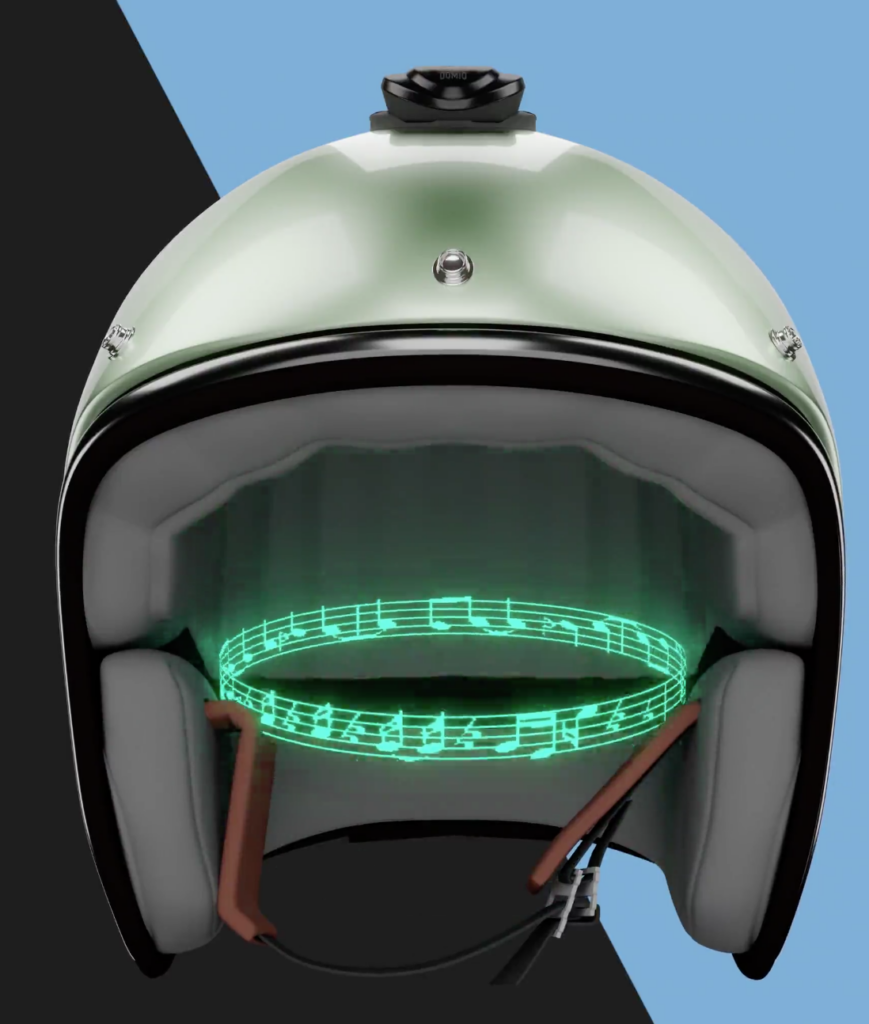 DETAILS
PRODUCT: DOMIO MOTO
FUNCTION: BlueTooth audio (no comms)
PRICE: $179 (single unit)
SPECS: Water resistant, comes with 3m mounts, 24 hour battery
WHERE TO BUY: DomioSports.com

---
REVIEW
Over the weekend, I installed the Domio Moto mount and device on my Fly Racing helmet. The Domio is traditionally intended for street bike helmets, so it was a little tricky to find a good spot to fit the mount, but it worked out. This may not be an issue for people using other brands or styles of helmets either.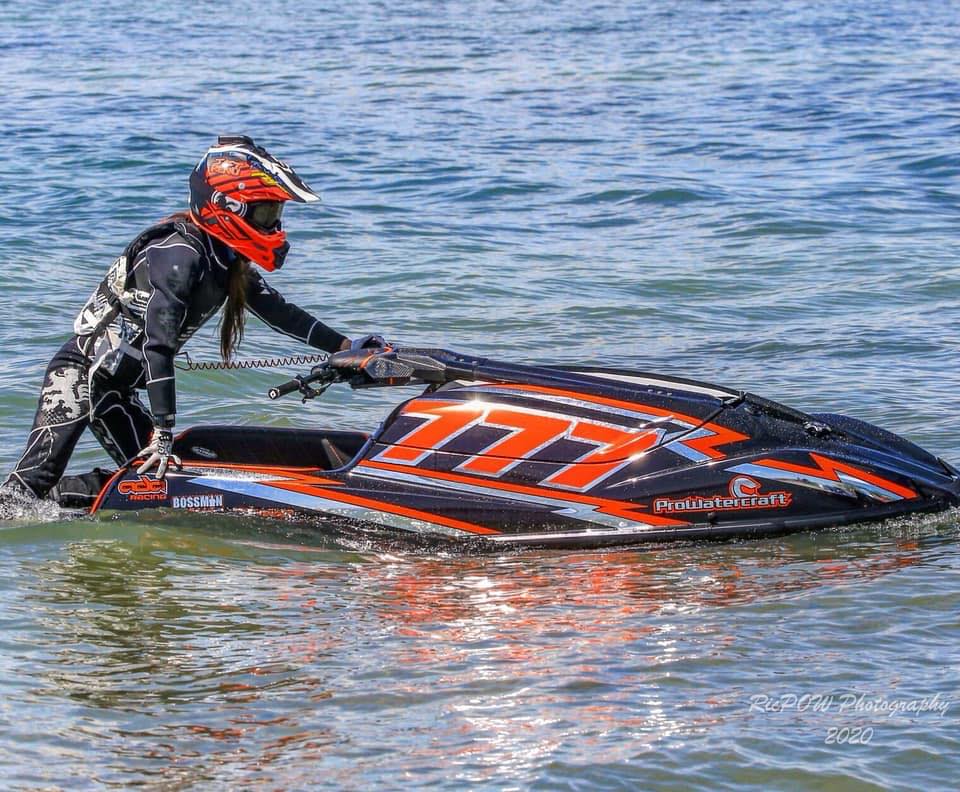 Install was easy, just stuck the 3m mount to the helmet. The Domio Moto slides into the mount and snaps into place. A couple pulls and tugs and it didn't appear to be going anywhere.
I took my SXR 1500 (LOUD AS HECK!) out for some motos at Body Beach, and tested the Domio Moto.
The first thing I noticed was I couldn't keep my phone/audio on the beach. Once I was about 100 feet away, the connection broke. So, I threw my device in the dash bag on my ski — problem solved.
The sound was CRISP. I could hear the music easily at low and high volumes, and still hear what was going on around me. The volume had a big spectrum too – in case you want to CRANK the volume.
The buttons were also big and easy to identify/use without sight and with gloves on. I was able to turn the Domio Moto on/off and adjust the volume without having to take the helmet off.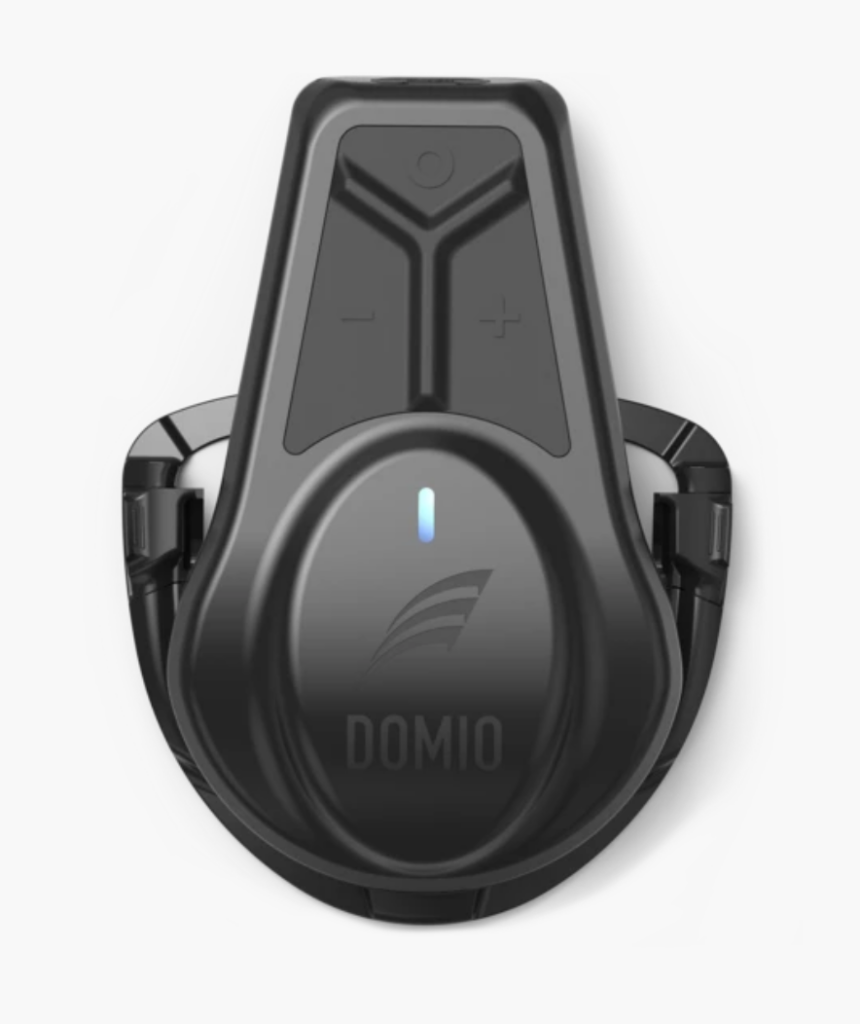 My only concern with the Domio Moto set up is that if you were to hit the water HARD, it might pop out. And if you were to submerge it, it may not like it (it's water resistant but not water proof).
With that being said, if you are doing the type of riding where you could go down hard enough to lose this thing (like racing), you probably shouldn't be using it in the first place (audio devices are illegal while racing) and if your helmet is submerged, you're likely unconscious and have other issues to worry about…!
As someone who loves music, I'm excited to be using this product. If you're interested, be sure to check them out.