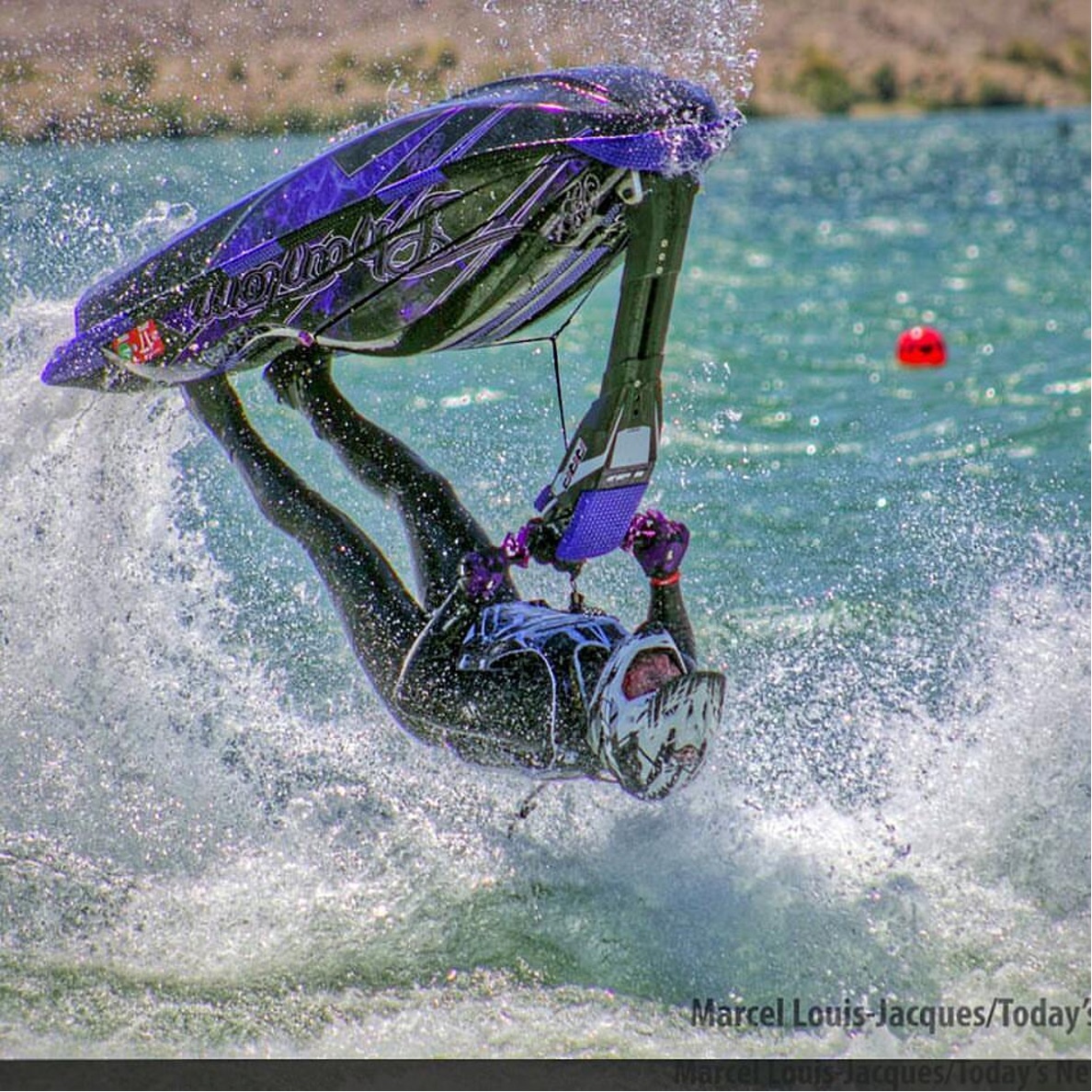 MotorActionMedia.com chats with competitive freestyle Jet Skier and JetRenu athlete, Curtis Busbee.
Curtis, could you tell me how you got involved in the sport?
I bought a SN760 Super Jet from some amazing people up in Reno, Chris and Kelly Hieke. Long story short, my addiction and love for this sport started in their driveway and a great friendship was also born.
What have been your favorite accomplishments or memories as a part of the sport?
Landing my first flip and competing at last year's US FreestyleChampionship.
Could you tell me about your ski? 
My ski is a fiberglass Phantom built by Josh at California freestyle. She has a Yamaha 760 that my brother Chuck Elam and I built with a 144 mag pump. But……… She is getting a complete overhaul after this next comp in Havasu. Dasa Racing was kind enough to help me out and make my dreams a reality also with the support of the man himself — Iceman. They graciously helped me get my dream motor, a Ninja Comp 900cc.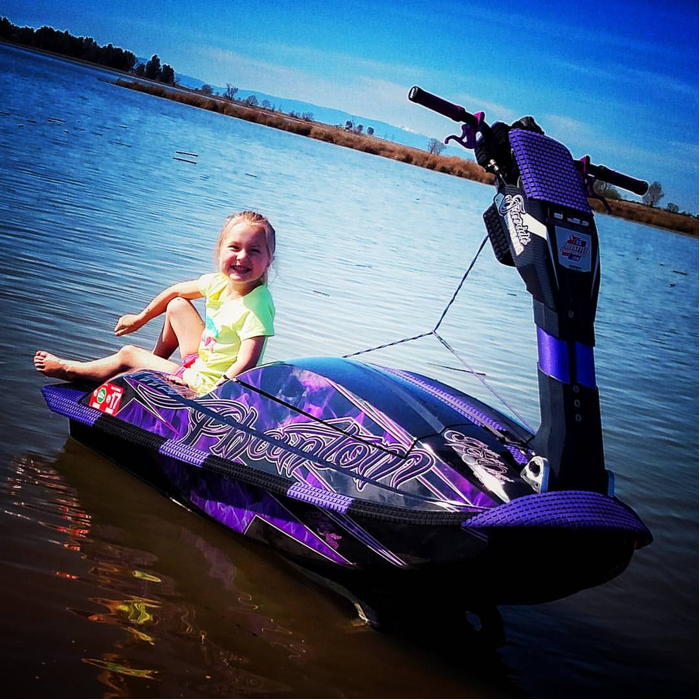 Do you compete? If so, what are your plans for this season? 
Yes, I will be competing at this years US Freestyle Championship, World Finals, and anywhere else that pops up
What are your favorite Jet Renu products and what do you use them for?
Jet Renu Dri Wash and Pink+ have to be my favorites. They effortlessly make all my toys — not just my ski — look brand new again within minutes and protect them. All the Jet Renu products are AMAZING! I also can't wait to try the Pet Renu!
What is your favorite riding spot?
Afterbay in Oroville and Camp Far West.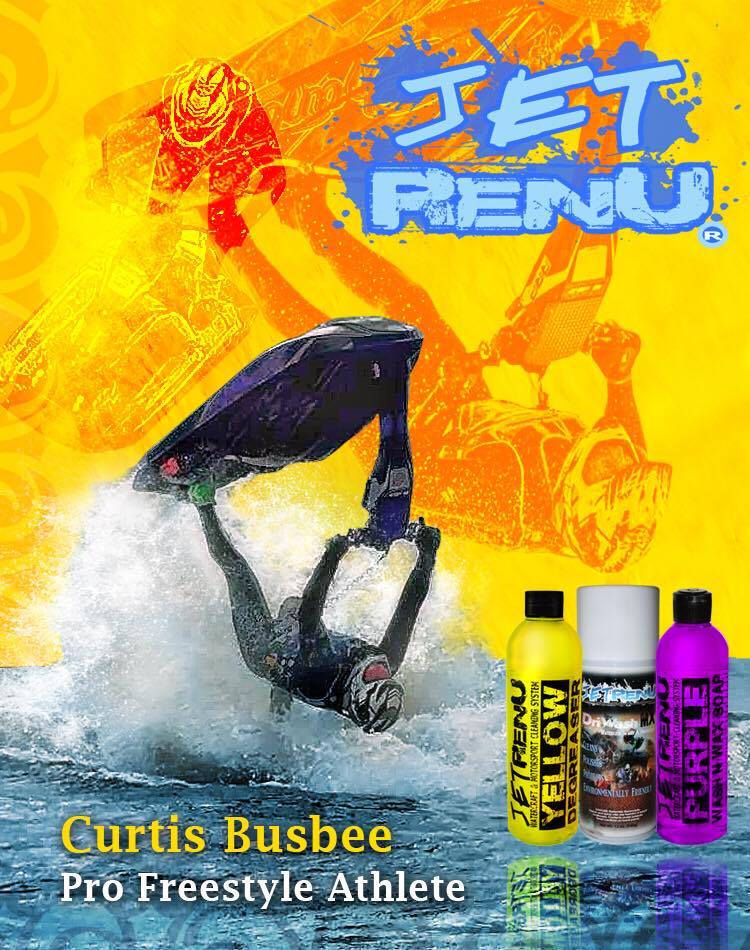 What advice do you have for newcomers who are looking to get involved in the sport?
There is no better feeling than hitting that little green button. When you do, you wont look back.
What do you love most about Jet Skiing?
The people and the atmosphere your in while riding and hanging out with your fellow riders.
Is there anything you would like to add?
Thank you Jet Renu for you amazing products and great support you give to everyone not just in this sport but many others. You guys ROCK!
Is there anyone you would like to thank?
Jet Renu for this opportunity and Chuck Elam for always being my ride or die.

This article was sponsored by Jet Renu.
The world's leader in powersports cleaning products.