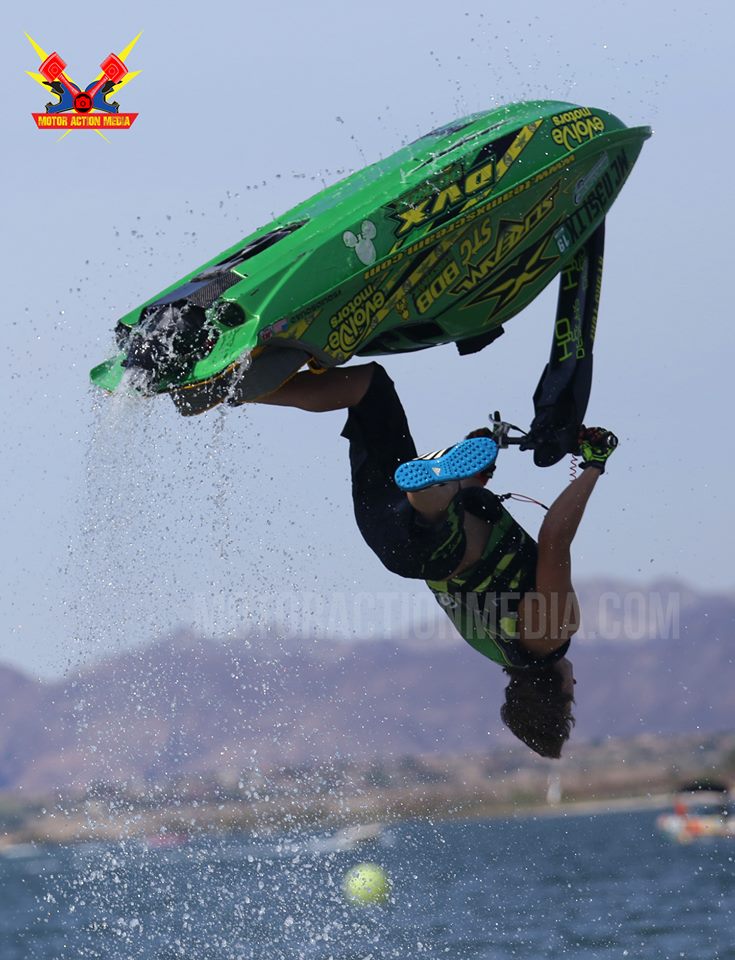 MotorActionMedia.com chats with Evan Krefski — a freestyle athlete and JetRenu team rider.
Evan, could you tell me a little about your background? How did you get involved in the sport?
I got introduced to the sport super early riding in the trey of my dad's Kawasaki 650SX, that i later learned to ride with the help from him. He was the first person to introduce me to an actual jet ski and also the person to help me buy my first square nose SuperJet. By this time a guy on the lake that is now a great friend named Andrew Burry owned one of the first Rickter FS-1 hulls and one of the very few Xscream 1000cc freestyle motors. The first time I witnessed him do a complete barrel role upside down I knew it was over from there and I was immediately counting my pennies for an aftermarket hull.
What have been your favorite accomplishments or memories?
My favorite accomplishment on my jet ski has to be finishing the 2016 World Finals 2nd place right behind my best friend and riding partner Justin Sylvain. The best memory i have ever had riding my jet ski was also 2016. Justin, Tommy Nuttel, Luke Stocks and myself went to New York and did four private shows for four different kids camp, the smiles on their faces and how loud they were cheering reminded me why I love this sport so much.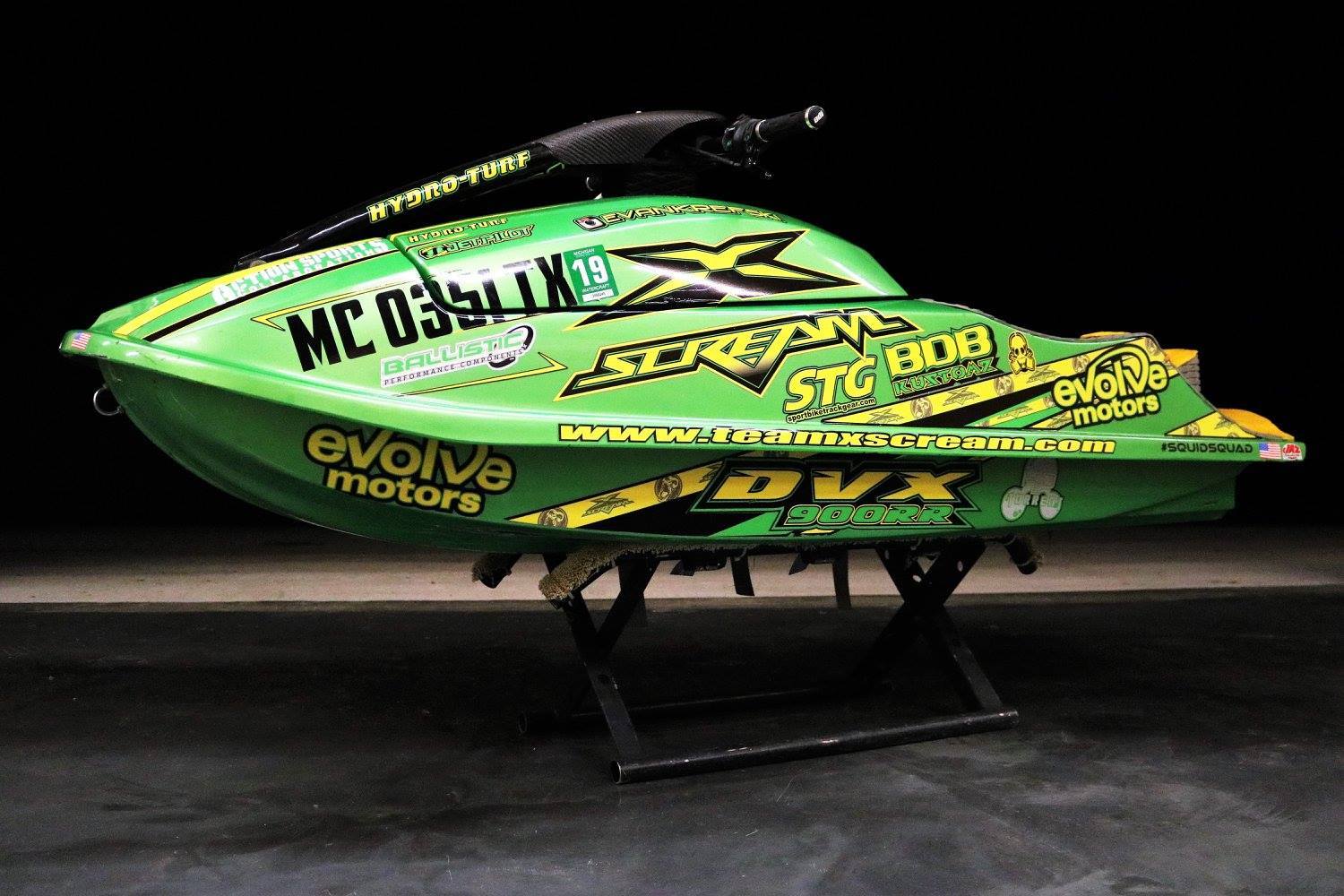 Could you tell me a little about your ski? 
My ski is a 2015 Xscream DVX, the motor is a Xscream 900r with all the fixings (Full spec 49's, MSD total loss, PowerFactor ECT) For a pump I run a H20 Designs Torrent 155 the hooks hard.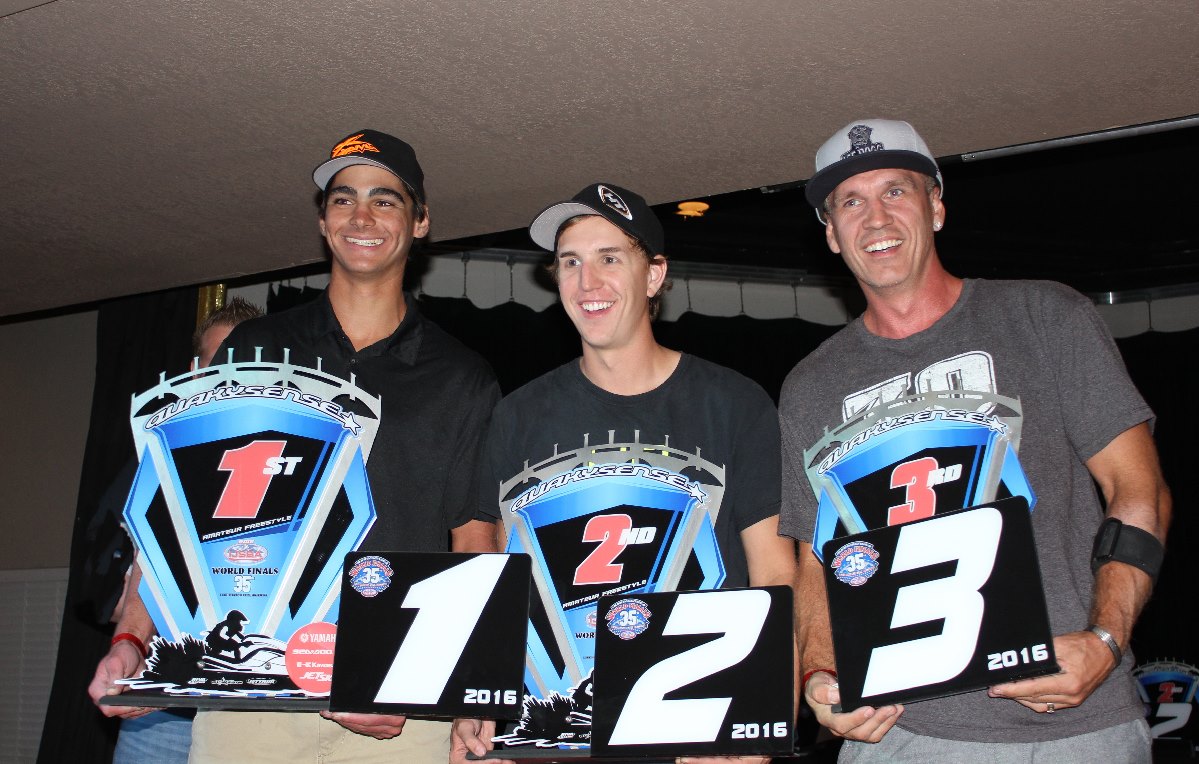 I heard you have some big plans for this year, can you give us some details?
I do, so this summer I will be living in the Wisconsin Dells working for the Tommy Bartlett Water Show riding my jet ski in two shows a day! I was contacted by this great family oriented company to be a part of their awesome water show and I am super excited! With all this riding I will be doing I plan to be extremely prepared for World Finals 2017! If you are in the Wisconsin Dells area shoot me a message on Facebook, we have shows at 4:30 and 8:30 every day!
 What are your goals for this season?
My goal for this season is to become a world Champion.
What is your best (or favorite) trick or combo to use in competition?
This is a hard question because I really like trying to change up my tricks, but I really enjoy doing a right 540, back to a left 540, then if I land that I do back flips till I can't hang on. Or the no handed barrel roll is always a fun trick.

Are you working on any new tricks to break out this season?
I am always working on new tricks, that is the only way to progress but the tricks I am working on have to be kept on the down low until after my 2 minute routine.
Do you have any advice for beginner riders?
The best advice I have for new riders is to ride, then when you run out of gas cut your parents grass, earn some gas money and ride some more! That is the best way to truly have fun and make yourself a lot better without even realizing it. In the end it is all about having fun, as long as you are doing that you're doing nothing wrong.
What are your favorite Jet Renu products, and what do you use them for?
My go to Jet Renu product has to be the Pink Quick Shine, it is the best when I am giving my ski a quick tune up. Fast and easy and makes it look great especially in the sun! When I am being a little bit lazy on cleaning I bump it up to the Pink Shine + Water spot Remover. I do this because it helps cut through the water spots with no effort at all hence the little bit of laziness! I am so happy with all of their products I have used and I would recommend anyone and everyone to try them because if you need to clean something, they will get you set up with the product to do it.
Is there anything else you would like to add?
I want to thank you Anna for pushing the exposure of this sport in many ways possible. And even a bigger thank you for exposing jet ski freestyle!
Is there anyone you would like to thank?
I would like to thank all my sponsors for the 2017 season: Jet Renu, Fast Elements H20 Designs Torrent Pumps, Ballistic Batteries, Xscream, JetLift, Illusive Gloves, and Jet Pilot. And would also like to thank Justin Sylvain for pushing me and riding with me every day. He is truly the only reason I am at the ability I am now.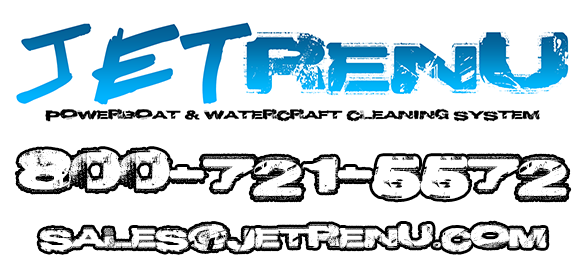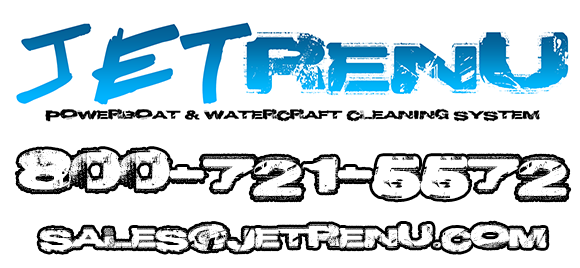 This article was brought to you by JetRenu.