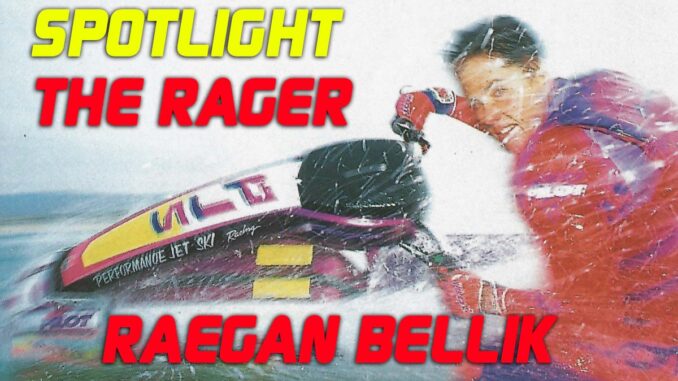 I got the opportunity to chat with one of the most iconic female riders in Jet Ski racing history — the Rager — Raegan Bellik! She shared some of her memories of top-level racing and what she has been up to lately.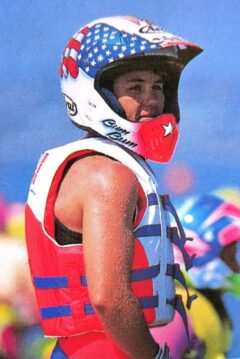 Rager! You're a legend in the History of Jetskiing. Before we get too far, can you tell me how you originally got involved in Jetskiing? 
Wow! That's a very nice thing to say….I'm humbled considering who it's coming from…thanks so much. I used to spend a lot of time in a place called Clearlake in Northern California when I Was growing up. One day our neighbor offered to let me ride his Jet ski. I don't even think it was a 440. Maybe more like a 300!!! My good friend Darren Sterlinky took me out and showed me the basics and I was totally hooked. I spent all summer on that ski until we finally got a couple of our own – poor little ski!
How did you get involved in racing Jet Skis?
At the end of that summer, my friend Darren said to me "hey I think you're good enough to race, you should enter one and try it out".
What was the first Jet Ski you ever owned?
 My first Jet ski was a Kawasaki 650. Bigger than the 440 or 550 Hull, but I loved it and ended up racing it in my first races.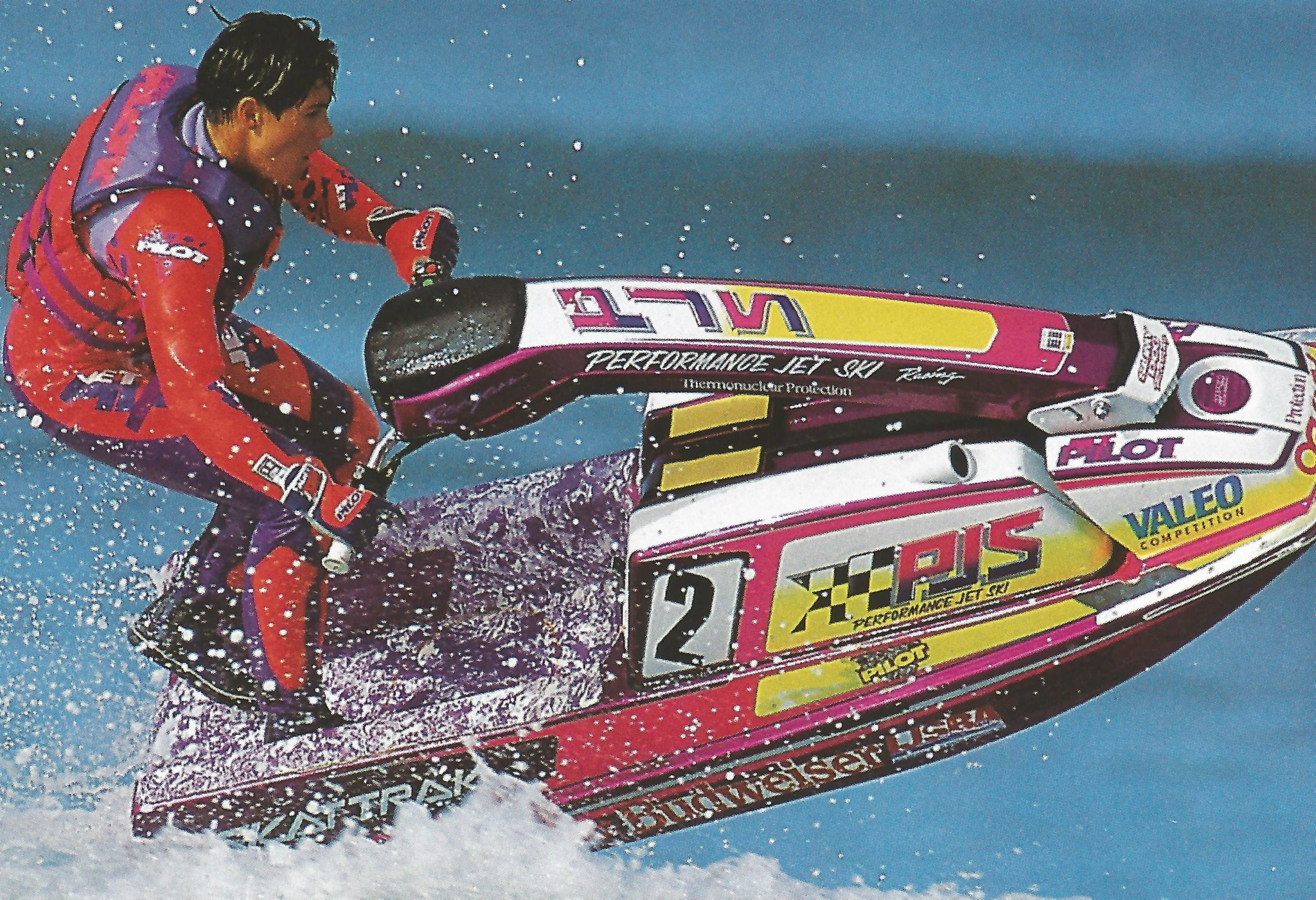 What was your favorite Jet Ski you ever raced?
My favorite Jet ski would probably have to be the race ski I was provided from PJS. It was the fastest and most prestigious ski I ever owned….But deep down my first 550 race ski built by Darren and our Northern Cali crew was my fave….. It was painted like a red white a blue flag with stars and was the bomb!!! [Laughs]
You are remembered for your aggressive riding style — how did you train to be a better rider?
So one of the things I've learned about myself over the years is I have total OCD when it comes to some things [Laughs] I would literally go out riding and make hard left right turns until I could do it as fast and as smooth as I could. In the fall, Clearlake is dead calm and no one is around. The water fowl drop their feathers and it makes for perfect training one feather to the next. Sounds crazy but I was just totally into making turns.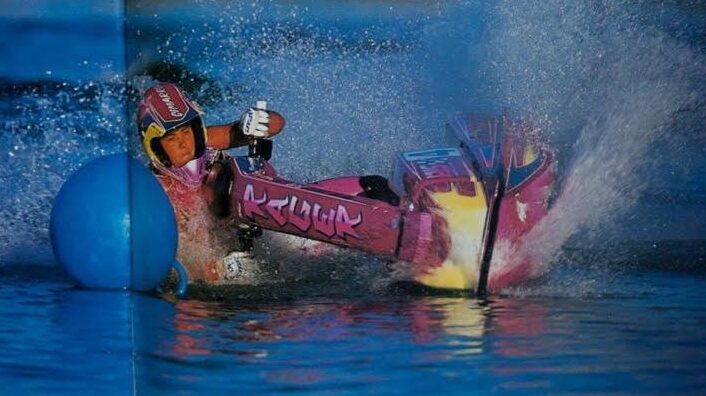 There were always awesome battles. Who was your biggest rival, and why?
Well, being number two to Christy Carlson over and over, I'd have to say that at the time she was my biggest rival. Looking back on it now though, I realize that it was myself more that anyone that was my biggest hurdle.
What was your favorite memory from racing?
My favorite memories of racing….that's really hard. There were so many amazing things I got to experience.  Riding endlessly through the mangroves in Florida, jumping waves in Oceanside, spending time in Havasu loading up houseboats full of buoys and gear and going out to set up courses to train on. Endless training sessions with my good buddy Chris Gann, racing in Brazil and having a pad to live in on the beach in Rio!! So many fun times…
What was your biggest accomplishment in racing?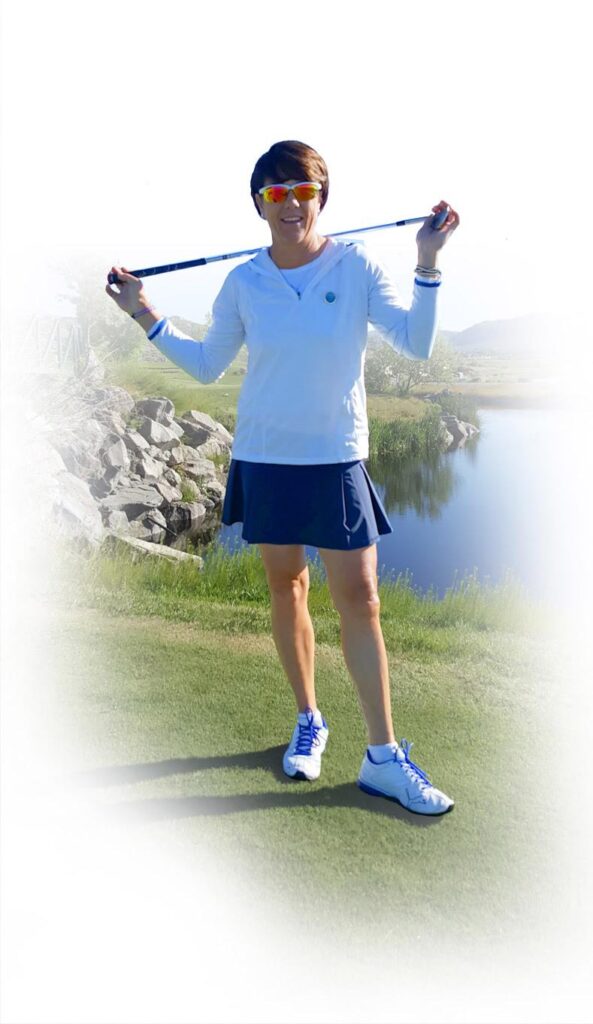 For me personally, one of my greatest accomplishments in racing was being part of the PJS racing team. At the time they were hands down the best and had the fastest equipment and race team. Of course I'm proud of my racing but do wish I had been able to be world champion.
What are you up to these days?
These days I'm an LPGA teaching professional. I got my card about five years ago and that's my story! I ski hard in the winter and bike and golf in the summer. It's a good life but I do miss being out on the water for sure.
What do you think of the new Jet Skis on the market?
 I think the news skis are scary fast and have such a cool looking profile. I of course love stand ups but love also the old x2s. They must be amazing to ride and race!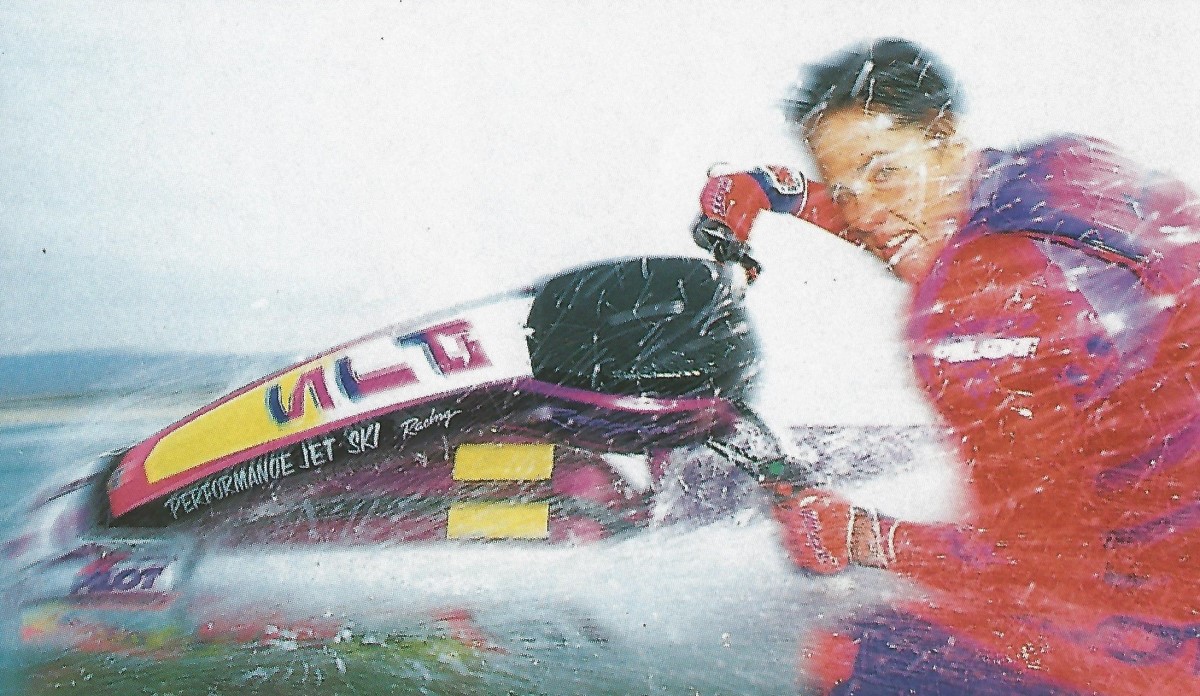 Will we be seeing you make a comeback?
Well, I'm in some of the best shape I've ever been in and you know I love to fast…I actually sent out some feelers on exactly that topic recently, but mostly got a lot of "Can't be done"! If there's a team out there looking for a female………….I'm just sayin!!! I'm just "ragin"!
What advice do you have for other girls who want to get into racing, or get better?
I think you really have to be into riding number one. You have to put a lot of miles in just learning how to turn fast and stay in the proper position on the ski at all times and in all conditions. Once you get a good training regime you have to think about how to actually race and dice with others. Lap times and finding different lines. All these things are so important if you want to get into racing or get better. There's a lot to it as you know.  But the good part is it's one of the funnest things you'll ever get into and I miss it dearly.