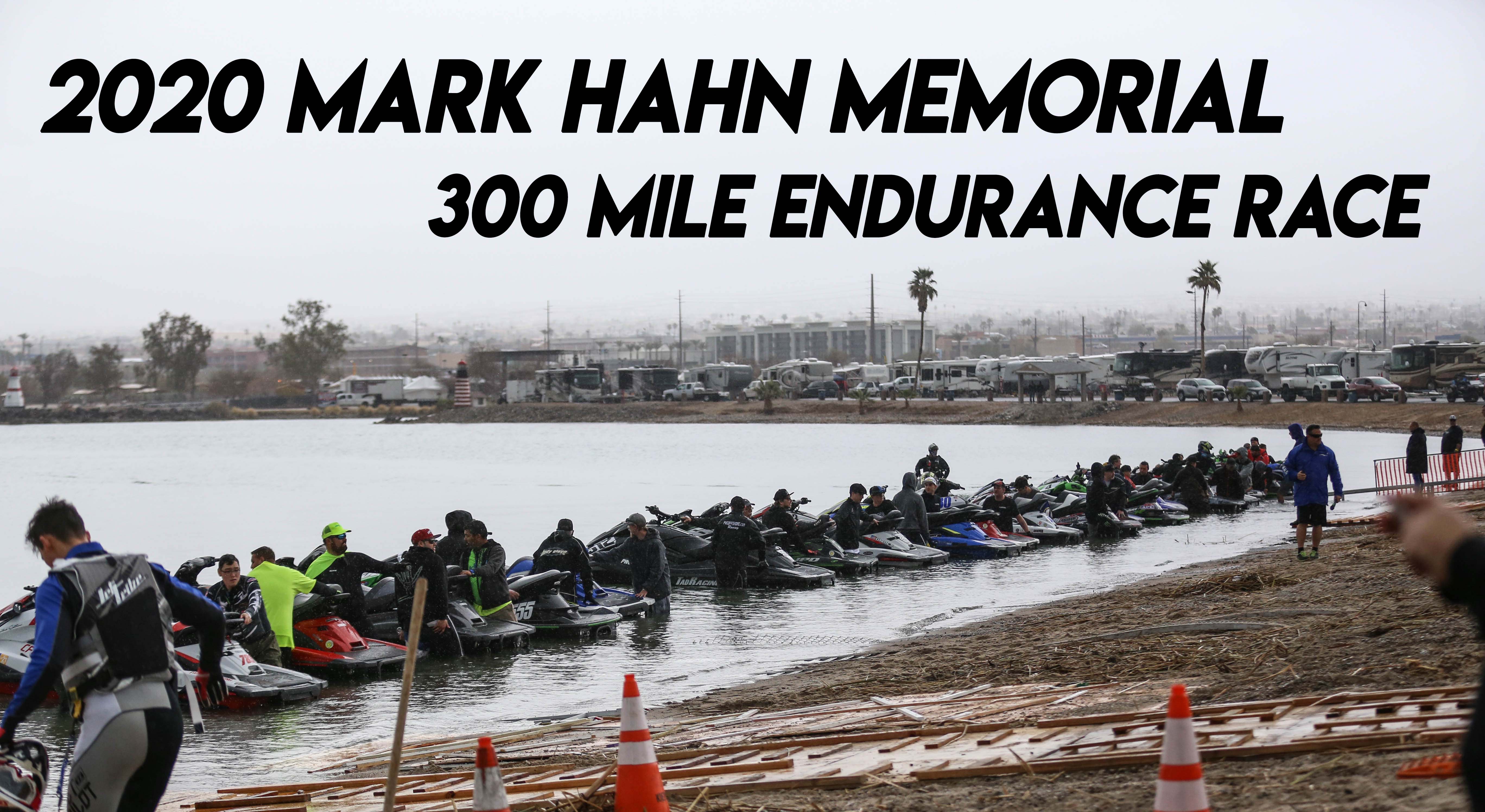 We were on site at the 2020 Mark Hahn memorial endurance race. 300 miles of wide open action in Lake Havasu City, AZ. Check out the pictures. 
We've got a full gallery of images from the event! If you want a copy, send us a message!
The Mark Hahn Memorial event is an annual Jet Ski endurance race. It consists of two primary divisions, a group of stand up Jet Ski riders and a group of sit down Jet ski riders. Some athletes run teams of several riders, while some braver than others run it "Iron Man" — completely solo!
The 2020 Mark Hahn event experienced wild racing conditions, starting the morning off with pouring rain and windy conditions, and later calming into sunshine and flat water.
No one was safe from engine gremlins, as several front-runners dropped due to mechanical failures. But it was the perseverant that came through!
This year was a sweep for the Kawasaki teams — winning both the stand up and sitdown classes. The team of Jean-Bruno Pastorello and his son, Hugo dominated the runabout division after an unfortunate early-end for the team of Brian Baldwin and Mike Klippenstein. As for the stand up class, Raphael Maurin had an incredible lead at the beginning of the race, literally minutes ahead of second place. This gave the team the time they needed for solid pit stops and a steady pace the rest of the race. The 3-man team of Mike Klippenstain, Martin Manni and Ryder Wildeboer were close behind first place when an issue with the #212 boat took them out of the race, opening up the #2 position for the all-girl team of Tera Laho and Aryana Thayer. Other notable mentions include Jackson Rod, who Iron Man-ed the entire race.
Check out the images.
All images are available for purchase.
---