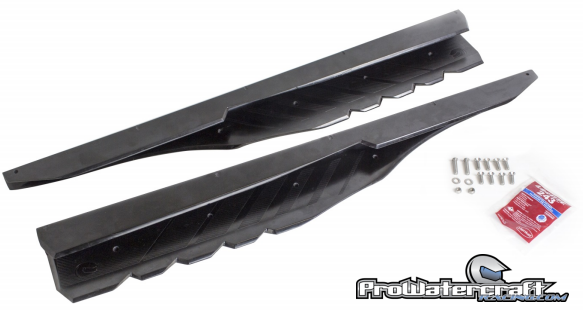 MotorActionMedia.com has the official press release on the all-knew rear sponsons for the SX-R 1500 from ProWatercraftRacing.com.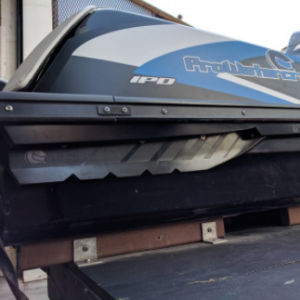 ProWatercraft Racing released their newest product, the HFC SXR1500 Performance Double Rear Sponsons. They're designed to create a natural leaning angle for such a large standup PWC. These sponsons have added blades that offer turning grip that no other competitor can match. The HFC material naturally adjusts for different types of riders, height, weight, and riding style. This material takes the product design to the next level in performance. These sponsons provide unmatched handling at an affordable price. They are made for the everyday rider to the hardcore, seasoned professional. The product was created and designed by Chris Hagest, who says, "We have tested this design for months. It handles like no other product on the market. It is definitely a first for our industry and they work!"
Check out the installation video below.
For more information on ProWatercraftRacing.com, or to order this product click here.